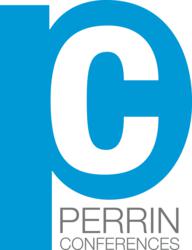 Berwyn, PA (PRWEB) May 03, 2013
This one-day Insurance Litigation Conference in Philadelphia at The Rittenhouse Hotel on May 14, 2013 opens with an elite faculty including:

Thomas M. Ryan, President, Resolute Management, Inc. Boston, MA
Charles H. Mullin, PhD, Bates White Economic Consulting, Washington, DC
James F. Dorion, Global Practice Leader, Complex Liability Consulting, Marsh Risk Consulting, Chicago, IL
Robert F. Cusumano, Esq., General Counsel, ACE Limited, New York, NY
The discussion will include a national overview of pending cases that may impact the insurance coverage landscape; new issues in cases involving trigger, allocation and aggregate limits; products vs. non-products; how precedent setting decisions in 2012 will impact insurers going forward; as well as concussion litigation and the next battles in insurance coverage litigation. For more information and to register, visit http://www.PerrinConferences.com.
Additionally, the conference includes highly informative panels discussing:
When and Where to Properly Allocate Liability
How to Manage Liabilites Once They Hit
Lessons Learned From a Decade of Catastrophic Events
Employment Related Claims
Insurance Issues in Bankruptcy Reorganization and Corporate Reanimation
Cyber Security
Insurer and Policyholder - The Future of Litigation Risk Management
For more information on gaining insights that cannot be found elsewhere, please visit http://www.PerrinConferences.com or contact Lynnsey Perrin Hee at 610-804-6165.