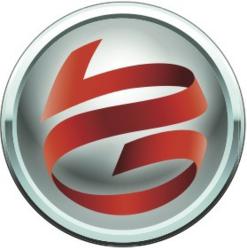 New York, NY (PRWEB) May 02, 2013
Live Gamer, the world's leading provider of digital commerce solutions for the interactive entertainment industry, and Kreon, the leading Indonesian online game publisher, today announced that Kreon has been added to the Live Gamer platform to expand pre-paid card payment options in Indonesia.
Through this partnership, Kreon becomes an integrated payment provider in Live Gamer's platform, enabling even more payment options for publishers and developers world-wide. Indonesia, thanks to its world's 4th largest population by country and boasting a 20% CAGR in the online gaming market between 2010-2012, represents a huge opportunity for content monetization, and Kreon is one of the leading publishers offering pre-paid vouchers, which cover about 90% of all local payment methods.
"We're thrilled to add Kreon to our list of payment partners to better support our clients' ability to reach the significant and growing Indonesian user base for online games," said Andrew Schneider, president and co-founder of Live Gamer, Inc. "Our collaboration means that developers will be able to achieve higher monetization rates in the Indonesian market, while gamers enjoy a rich, convenient, and intuitive experience for enhancing their play through in-game commerce."
"We're excited to be working with Live Gamer, one of the true pioneers in online gaming monetization," said Daniel Shin, Marketing Manager of Kreon "Our global partnership means that more publishers will be able to maximize their monetization opportunities and increase their revenue streams in one of the fastest-growing countries in South-East Asia, and our pre-paid card solution will be made available to many more great game titles and millions of additional users."
About PT Kreon
PT Kreon, founded in 2007, is Indonesia's leading online game publisher based in its Capital, Jakarta. The company entered the competitive online gaming industry in 2007 and created the largest online game platform in Indonesia which occupies 70% of M/S in view of CCU throught several top games such as Point blank, Lost saga, Dragon Nest and Atlantica. Through its vast range of its online games published, gamers are able to play multiplayer online games with each other. Kreon is specialized in publishing leading online games and in pre-paid market for online games. It offers a complete solution for all online games published in the country; and convenience to its consumers, with regard to the vast distribution network of prepaid vouchers, in electronic or physical called 'Gvoucher'. In addition, Kreon has also launched more successful services such as 'Gwarnet' (a premium service that offers more in-game benefits to more than 25,000 cybercafes across Indonesia) and Smart Billing (a billing software offered to the cybercafes). Furthermore, it also performs voucher integration and Billing solutions for local and international publishers.
About Live Gamer, Inc.
Live Gamer is the world's first combined digital commerce and advertising platform. With an advanced microtransaction and virtual economy engine, global payment gateways, worldwide ad network and video incentive advertising platform, Live Gamer helps online entertainment companies drive maximize revenue from their content, and connects advertisers to a network of over 60 million users across the US and Europe. Live Gamer's technology has been adopted by leading publishers in gaming, entertainment and social including Facebook, GREE, Electronic Arts, EMI, Take 2, Sony Online and Conde Nast. Advertisers on the Live Gamer Media network include Blizzard, KFC, Best Buy and Sony Computer Entertainment. For more information on Live Gamer and its Elements, Ad Elements, and gamerDNA media services, please visit http://www.livegamer.com.