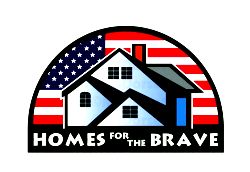 Real Estate Legal Services and Dennis Blackmore did a great job on our military short sale..NF
(PRWEB) May 03, 2013
Real Estate Legal Services has recently launched their military short sale department focusing on the thousands of Virginia Beach and Hampton Roads active duty military personnel faced with the tough choice of selling their home when facing Permanent Change of Station Orders (PCS) or other factors. The PCS transfer is the hardship for the military member who cannot sell their primary residence because of being "underwater" with their mortgage. Many military personnel have relocated to their new PCS location while either leaving the family behind or renting out the home normally at a substantial monthly monetary loss. A military short sale can often be the cure with minimal hassle. See reasons why a military personnel should consider a short sale here.
The National Mortgage Settlement Act legislation reiterated that military personnel are eligible to short sale their real estate with no pursuit of deficiency judgment as stated below.
Relief for servicemembers forced to sell at a loss due to a Permanent Change in Station (PCS). Under the Department of Defense's (DOD) Homeowners' Assistance Program (HAP), some servicemembers forced to sell their home at a loss due to a Permanent Change in Station (PCS) may be compensated for the loss in their home's value.
Under the settlement, mortgage servicers will provide short sale agreements and deficiency waivers to those military members who were forced to sell their home for less than they owed on their mortgage due to a PCS, but who are not eligible for HAP (HAP expired 1 Oct 2012). The provision extends benefits to service-members who bought their homes between July 1, 2006 and December 31, 2008, or who received a PCS after October 1, 2010. (Thjs may make you eligible)
The short sale department of Real Estate Legal Services has completed hundreds of short sale transactions with almost 50% being related to the military. Using an experienced REALTOR® to obtain a fair market contract on the home is a must to avoid any delays in the transaction. Dennis Blackmore, REALTOR® and Agent Owner with Creed Realty Virginia Beach/Hampton Roads is experienced and has completed many military short sales with Real Estate Legal Services of Virginia Beach/Hampton Roads. The military short sale is a complex transaction and a good team is a must to ensure a stress free process from pre-listing, negotiations with the lender(s), and post-closing. This is not a JC Penney credit card and attention to detail is an absolute must.
Military personnel needing more information about the short sale process should take advantage of the "free" consultation offered whether by phone (757-467-7600) or e-mail.
About: The Military Short Sale Department of Real Estate Legal Services is headed by Attorney Charles D. Pittman, Jr., of Virginia Beach. His military short sale team can be reached at the Virginia Beach office here.