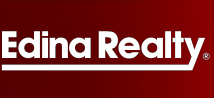 This resource will narrow down the search for a program to a manageable level
Becker, MN (PRWEB) May 02, 2013
Finding the right down payment assistance program can be a difficult and lengthy process for buyers in this real estate market. Many buyers are in need of additional resources to help them along the way.
Kris Lindahl of Edina Realty will host a seminar later this week at which he will demonstrate the Minnesota Down Payment Assistance website. The website is one of many resources that Lindahl uses to make the search process easier for all of his clients.
"This resource will narrow down the search for a program to a manageable level," Lindahl said, and continued, "This is a great first step in the process."
The website allows buyers to enter a few pieces of information and receive a real-time email listing the programs they may be eligible for.
Call Kris and his team now for more information at (763) 634-5895 and visit the Minnesota Down Payment Assistance website to get started today!