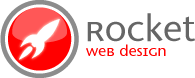 "Mobile websites are one of the most ignored online platforms, but they are the fastest growing means of doing business," says Brandon Anderson, Co-founder of Rocket Web Design.
Seattle, WA (PRWEB) May 02, 2013
Mobile devices have not only become a way of life in the United States, they are prominent world wide.
As the global communications and social media boom starts to gain traction, Rocket Web Design has created a plan to leverage that momentum. A custom website design for mobile devices is a wise decision, as many business owners will soon learn. There will be a new workshop for Seattle web design to help business owners understand the value of a mobile website and how to market that website properly. Another workshop for Toronto web design will take place some weeks later. This in-depth overview begins with the fundamentals of a simple, yet sophisticated interface for the mobile website. The marketing team at Rocket Web Design explains how someone using a mobile device to find products and services becomes disenchanted much quicker than someone using a laptop or touch-pad device.
After they have their interface for the new site, now what?
Once the interface is neatly laid out, it is time to test the overall theme of the new site to ensure it is compatible with all the devices that are being targeted. This means test driving the new custom website design on: iPads, Kindles, mobile phones, and many other mobile devices. Once the theme has been proven as a strong representation of your company across multiple devices, it's time to add the website content. This is quickly and easily done using the Titanium CMS platform provided by Rocket Web Design. Regardless of attending the Seattle web design or Toronto web design workshop, all business owners will get to see Titanium CMS in action. Titanium CMS is a no frills drag and drop website editor that saves businesses thousands of dollars per year by allowing non-IT staff to edit their websites with ease.
The second workshop will take place in Toronto.
As the bustling business hub in the middle of Canada, Toronto will prove to be a strong venue for this mobile workshop. Covering everything from Internet marketing to Toronto web design concepts, tips, and techniques, the workshop promises to open a few eyes to what is possible in their industry and the market. Unlike the Seattle web design workshop, there will also be a feature for Social Media and customer engagement which is a prominent driving force for traffic. However, having the traffic isn't enough and you need a good, strong custom website design to ensure that traffic flows to the proper coffers to deliver leads and phone calls.
A workshop that will engage even the major skeptics.
Most business owners feel that they are too busy to create a strong presence for mobile devices on the Internet, but the owners at Rocket Web Design use the analogy of a tunnel to make their point. "If there is a tunnel built for compact cars and every business beyond that tunnel must be within the proper size limitations then it would make sense for business owners to build their new stores in that area to a specific size and scale to accommodate that traffic," says Brandon Anderson, Co-founder of Rocket Web Design. This is why a custom website design for mobile phones and touch-pad devices makes a great deal of sense in today's market. For more information about the Seattle web design or Toronto web design workshops, please visit: http://www.rocketwebdesign.com.