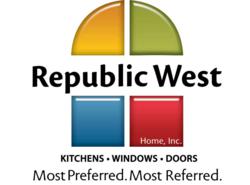 We understand that taxes can be a big burden on homeowners...That's why we decided to offer a tax day special for the month of April to give taxpayers a break
Phoenix, AZ (PRWEB) May 02, 2013
Taxes are part of our everyday lives. Whether buying food or gas, everything comes with a little extra percentage added on the top. When looking into prices for home improvement projects, it's easy to forget to factor in the tax. Because home remodeling companies often don't add the tax into their quotes, homeowners can find themselves suddenly over budget when the final bill arrives.
With the onslaught of tax season, many homeowners were left with unexpected bills and a huge drawback on this year's budget. Because of that, people struggling to pay taxes on everyday essentials and returns often find themselves out of luck when it comes to home improvement projects. But new kitchens and energy efficient windows can significantly raise the value of a home and even earn a tax return at the end of the year, so home improvements are often worth the investment.
With this in mind, throughout the month of April, Republic West Homes offered homeowners a way to make improvements to their homes without the burden of sales tax. By offering tax exemptions on all window purchases and kitchen remodels, Republic West Home gave homeowners the confidence and support they needed to turn their home into their dream home.
"We understand that taxes can be a big burden on homeowners," explained Linda Zimmerman, Vice President of Republic West Home. "That's why we decided to offer a tax day special for the month of April to give taxpayers a break."
Getting upgrades that tax break will earn a bigger tax return next year, so without paying sales tax, this deal was definitely a win/win.
About Republic West Home:
Republic West Home has been providing skilled, efficient and affordable home improvement contractor services for over 30 years. Their vision, in an industry often lacking ethics and reliability, is to deliver the best home improvement experience possible — before, during, and after your home remodeling project. To deliver the best possible experience before, during and after the completion of your project, an extensive team of professionals was put in place: employees driven to make the home improvement experience a great one for you, our customers. In an industry where repeat business averages less than 5%, Republic West Home and their 15,000+ clients generate an amazing 50% of our business from previous customers and referrals. For additional information please call 1-480-423-9300 or visit http://RepublicWestHome.com/
XXX
Media contact:
Jason W. Jantzen
Phoenix Marketing Associates
http://www.phoenixmarketingassociates.com
602-282-0202