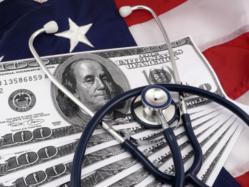 Save Time & Money. Start Here!
(PRWEB) May 03, 2013
MedigapMatch.com, click here to visit the website, has been launched to educate and help individuals cover medical bills through medicare plans. Medicare is the largest health insurance service in the country, MedigapMatch.com has been founded to assist around 47 million Americans participating in the Medicare program.
The spokesperson comments: "Original Medicare Plans do not cover everything. Costs that you may incur include co-insurance, co-pays, deductibles, etc. These costs are called gaps. To help cover these costs you might want to buy a Medigap policy."
The spokesperson goes on, "Another option is Medicaid. Medicaid is a combination of federal and state programs to help cover medical costs. Eligibility depends on your income as well as the ability to meet specific requirements."