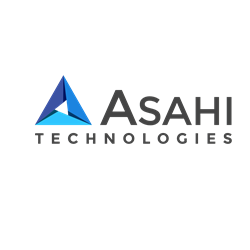 By leveraging our proven methodologies and vast cross-industry experience, the Symfony based web solutions enable our clients to achieve their core business objectives.
New York (PRWEB) May 02, 2013
Symfony is a leading PHP web application framework ideal for developing high quality web applications without repetitive coding tasks. Recognized to address real business problems, it helps to accelerate and scale up web application development without any major complexities. Power-packed with added tools for app testing, debugging and documenting, it makes the development process more stable and comprehensive. Being compliant with most platforms, business libraries, infrastructure and methods it delivers projects that organizations will be able to maintain for long with apparent ease. Further, Symfony-based applications have proven to be more adaptable to changing business environment because of reusable and testable code.
For developers, it provides the opportunity to customize individual bundles (default plug-ins), add more bundles and expand other systems with this framework that complements new functionality. Aimed at building robust applications in an enterprise context, it offers developers full control over the configuration from the directory structure to the foreign libraries. And to help small and growing businesses build advanced, and user-friendly applications, the NY based tech firm has launched Symfony framework development services at affordable cost across New York.
The minuscule number of requirements makes Symfony easy to install on any configuration. Compatible with almost every database system, it has a very small overhead cost. As a result, the benefits of the framework don't come at big budget costs. Using Symfony is so natural and effortless for people used to PHP and the design patterns of Internet applications that the learning curve is limited. Further its clean design and code readability will keep delays short, making it an ideal choice for time and resource constrained small businesses.
With rich experience and specialized expertise in PHP application development, Asahi Technologies is a preferred choice in Symfony framework development. Offering a host of Symfony Framework based application development services to diverse industry segments, the developers work with clients to thoroughly understand their requirements and alleviate the technical challenges faced by them. Commenting on the launch, Mr. Vinod Subbaiah , the CEO and founder of Asahi Technologies said, "By leveraging our proven methodologies and vast cross-industry experience, the Symfony based web solutions enable our clients to achieve their core business objectives."
To help businesses know more about Symfony development services, Asahi Technologies provide a free online consultation to clients letting them understand their development options.
About Asahi Technologies
Asahi Technologies is a New York-based web design and development firm that provides software consulting and Web solutions to small and medium level businesses all across North America. Asahi Technologies specializes in responsive design, cloud computing, online marketing, mobile application development and open source technologies. Under the leadership of Mr. Vinod Subbaiah, who himself started his career as a software programmer, Asahi Technologies' team comprises of experienced software professionals having extensive knowledge of technology with B2C and B2B operations. The firm's headquarters is located in New York City, NY.