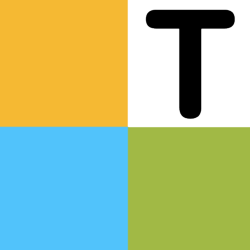 (PRWEB) May 02, 2013
The world is becoming an increasingly globalized place, and nowhere is that more of the case than in the field of online commerce. Consumers can browse websites, order products, and have them delivered across international borders, all with the click of a mouse or a push on a touch screen. The opportunity to sell products around the world is an attractive one for many businesses large and small. Many of them, however, face a significant obstacle: what if the consumers to whom they are seeking to market their products speak a different native language?
Translia.com offers a solution with it's website translation services that employ its unique and patent pending method of collaborative translation. This method allows businesses seeking to market their products in a multilingual world the ability to work with one or more translators from around the world in real time as their website or other materials are being translated into the language of their choice. A unique feature of this method is having each translator focus on one specific section of the work so that multiple translators can work on the same project at once, ensuring that every client's materials are translated accurately and quickly. This helps to ensure that the translation of the website or other materials is being made to fit their specific business needs.
Translia.com's website translation services are ideal for any business seeking to expand its international reach. Translia.com offers translation services into and from languages around the world, including German, Dutch, Spanish, Italian, French, Arabic, Japanese, and numerous dialects of Chinese. This means that whether a customer needs their website in one language or in several languages, Translia.com is able to meet their needs. In addition, Translia.com offers English translation services for businesses that are from areas where English is not widely spoken either as a first or second language. English is spoken not only in Anglo-American countries but also around the world as a lingua franca and a language of business internationally. This means that Translia.com's language options are as limitless as the number of consumers whom businesses can reach by having their website offerings in multiple languages.
These offerings represent the superior value that Translia.com provides to its customers as it is uniquely placed to assist ecommerce customers in offering their services to the billions of consumers who speak languages other than their own. As the usage of the internet becomes more and more prevalent around the world the need for translation services to reach consumers, suppliers, and other businesses around the world will only increase. Translia.com offers a unique set of tools for businesses seeking to capitalize on this opportunity by offering their website in other languages.