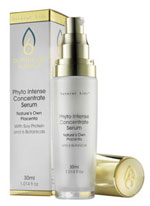 many of our female customers come to us for premium quality Australian Royal Jelly, but we have much more to offer women, including supplements, superfoods and natural skincare
(PRWEB) May 10, 2013
Natural Life™ is known for bee health products, including fresh and freeze-dried Australian-Made Royal Jelly, Bee Pollen and Propolis.
Natural Life™ Director Antony Adare said, "Many of our female customers come to us for high quality Australian Royal Jelly, but we have much more to offer women, including other supplements, superfoods and skincare."
Royal Jelly is a popular natural supplement for women, traditionally used to promote skin health and beauty but can also assist women's health by supporting cardiovascular and nervous system health.
Other women's health supplements available from Natural Life™ include Evening Primrose Oil, Omega 3 and the natural skin plumper, Squalene.
All of these will be available at sale prices during the Mother's Day promotion.
In addition to discounted women's health products, Natural Life™ is offering a free gift for all customers who spend over $250 during the Mother's Day promotion.
The free gift is a beautiful facial serum from the 6 Botanicals Australia skincare range, with anti-ageing ingredients including Rosehip Oil, Kakadu Plum and Rosella extract.
The Natural Life™ Mother's Day Promotion includes 20% off popular women's health supplements, superfoods and skincare between May 9th - May 23rd, 2013.