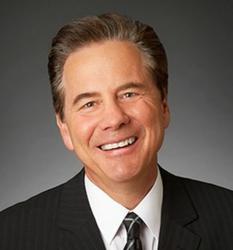 San Bernardino, CA (PRWEB) May 04, 2013
California Highway 38 has officially reopened after being closed for 4 days, according to an April 30th Los Angeles Times report. The highway was closed for about a 5-mile stretch from Angelus Oaks to Cedar Falls east of Onyx Summit, as a result of a tanker spill that released 4,000 gallons of fuel onto the highway and into a nearby creek.
The spill reportedly caused local authorities great concern, as the creek feeds into the Santa Ana River, and a serious fuel spill may contaminate the local water supply. According to the LA Times, local Redlands residents and other nearby communities were warned about possible water contamination. In order to minimize the spread of contaminants, San Bernardino County firefighters and hazardous materials teams constructed a dirt dam.
The L.A. Times further points out that the accident may have occurred as a result of a sudden weight shift in the tanker. The driver reportedly told authorities that his 8,000-pound load shifted, flipping the vehicle over onto the highway. The matter is still under investigation.
San Bernardino personal injury lawyer Jeff Nadrich recently commended the local authorities for acting so quickly and professionally in order to minimize the damage, but Nadrich points out that the issue is far from resolved. According to Nadrich, "Motorists should remain cautious and defensive while navigating the crowded highway. With more than 4,000 pounds of fuel spilled, drivers may still discover hazardous driving conditions, despite the masterful efforts of the cleanup crew. If accidents do occur, those impacted may have legal recourse."
Nadrich advises anyone impacted by a local car accident or personal injury accident to speak with a qualified legal professional right away.
About Nadrich & Cohen: Jeffrey Nadrich is a San Bernardino personal injury lawyer with Nadrich & Cohen, a California based law firm with offices in 18 locations across California. The firm has offices in Arcadia, Bakersfield, Fresno, Irvine, Long Beach, Modesto, Oakland, Oxnard, Palm Springs, Redding, Riverside, Sacramento, San Bernardino, San Diego, San Francisco, San Jose, Santa Rosa, and Tracy. Nadrich & Cohen handles all types of wrongful death and serious injury accident cases, including auto, truck, bus, motorcycle, and bicycle accidents, pedestrian collisions, boating accidents, dog bites, defective product cases and nursing home abuse. Victims are encouraged to call 1-800-718-4658 for a free consultation with a Nadrich & Cohen attorney.