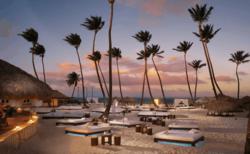 We have seen a massive surge in demand from global investors seeking income-producing assets.
Poole, Dorset (PRWEB UK) 7 May 2013
According to the Alternative Investment Report (2013) saving and investing in conventional markets has proven difficult since the market crash of 2008. In response to this buyers have been forced to think differently to find investments that are not correlated to, or reliant on, strong economic growth.
Whilst global property investment has always been a popular option, in support of the report findings, the fundamentals of rental growth and yield are becoming more important to buyers when considering their next acquisition, above capital appreciation. Property yields over the last 30 years have been consistently higher than most fixed interest securities and this combined with the long-term nature of rental contracts means investors can also benefit from a stable income.
Property investment specialists, Select Resorts are seeing this trend in sales results, with a variety of projects offering substantial yields currently on offer.
Company Director Pauline Bonnani states;
"We have seen a massive surge in demand from global investors seeking income-producing assets.
The belief is that owning tangible assets that are part of credible projects provides a much more positive experience for investors than investing in abstract funds with faceless managers, high charges and complicated investment briefs."
Select Resorts are currently offering a selection of suites and villas for sale in Cape Verde, a location voted one of the top 5 places to invest in 2013 by A Place in the Sun,. The luxury 5* resort development operated by the Melia Hotel Group offers 7% returns guaranteed until the project is completed, which guarantees investors instant returns whilst the country continues to grow in popularity.
Not all property markets and assets are created equal, and all locations, sectors and propositions must be carefully considered. The Cape Verde offering from Select Resorts is a sound investment option as it has undergone a full due diligence process. With guaranteed returns, prices start at £20,000 for a fractional investment and with all legal taxes and admin fees included; there are no hidden costs either.
To find out more about Cape Verde from Select Resorts, simply enquire today and one of the knowledgeable team will be in contact.
Notes to Editors:
About Select Resorts
Anyone looking to invest funds into property or land abroad should contact Select Resorts. A well-established company with over 30 years' experience in the industry, the dedicated and passionate team offer the service one would expect from a company giving expert advice on a vast range of international property areas to assist in reaching more profound decisions on purchasing overseas property and land.
The only UK based associate of Savills International and a member of the AIPP (Association of International Property Professionals), Select Resorts offer in-depth knowledge and experience to meet the needs of overseas real estate investors. Buyers can invest safe in the knowledge full and thorough due diligence has been undertaken on all projects offered for sale.