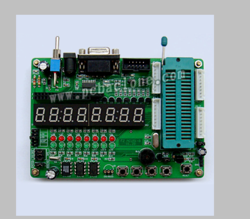 (PRWEB) May 02, 2013
Today, Pcbaclone.com, the company specializing in reverse research technology, has been given the rank among the topmost companies in the reverse technology industry. The company is known for offering high end PCB designing and cloning services. It can develop electronic devices copy, chip crack and copy circuit board of any device; no matter how complex.
Electronic product Reverse engineering research basically involves analyzing a device; its principles, systems, functions, operations and structure in order to either aid in future maintenance, or develop a new device that has the same functionality as the original one. The main purpose of the research is not only to examine a given product but also to change it or "re-engineer" it. Pcbaclone.com researches top notch electronic products from top class markets of Japan, Korea and America. It then learns and gains the core technology involved in the devices and supply updated and efficient technical services to their local market. The entire process and the end product the company offers is completely legal.
For supplying PCB clone services, the company has the most recent EDA software which it deploys to copy even the most complex PCB boards. It has a team of expert engineers with special knowledge about copy board technology and reverse engineering technology. As a result, the company produces 100% legal and identical working board for the clients.
The PCB design service offered is also quite extensive; it involves board layout, design, high speed PCB design, schematic diagram design and much more. In addition to these, the company is also known for supplying the best IC decryption services in China.
Established in 1993, Pcbaclone.com is a China based company located in HuaQiangbei, Shenzhen. The company offers high-end PCB products clone and designs.
More information can be found at http://www.pcbaclone.com/