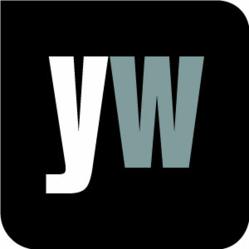 London, UK (PRWEB UK) 6 May 2013
Last week, the Global Polio Eradication Initiative (GPEI) presented a comprehensive six-year plan, the first plan to eradicate all types of polio disease – both wild poliovirus and vaccine-derived cases – simultaneously. Global leaders and individual philanthropists demonstrated their confidence in the plan by pledging close to three-quarters of the plan's projected US$5.5 billion cost over six years. The plan enable over a billion children to be vaccinated, improve childhood immunisation and stop all poliovirus transmission before polio-free countries become re-infected.
World Health Organization Director-General Margaret Chan commented, "After millennia battling polio, this plan puts us within sight of the endgame. We have new knowledge about the polioviruses, new technologies and new tactics to reach the most vulnerable communities. The extensive experience, infrastructure and knowledge gained from ending polio can help us reach all children and all communities with essential health services."
With this in mind, Yourwellness Magazine reported on an investigation, which recently found that a homeopathic pharmacy, endorsed by the Queen and Prince Charles, has been advertising sugar pills as childhood vaccines. As a result of the investigation, specialist retailer Ainsworths has been told to stop labelling a number of their homeopathic products with the name of childhood illnesses, or as vaccines for those ailments.
Yourwellness Magazine reported, "Amongst the remedies labelled were Meningitis Vac Hib, Measles Vaccine, Rubella Vaccine, Pertussin and Pertussis Vaccine, which is the scientific name for whooping cough, hence the government's medicines regulator stepped in. The findings also included evidence that the company's owner, Anthony Pinkus, was prepared to recommend homeopathic pills to parents as an alternative to the whooping cough vaccination." Yourwellness Magazine noted that 13 babies died of whooping cough last year, with the UK experiencing the worst outbreak of the disease since the 1980s.
Yourwellness Magazine noted the views of Professor Edzard Ernst, an expert on complementary medicine: "Homeopaths say some sort of "energy" stimulates the body to heal itself. That is a very nice theory but it's not supported by any clinical evidence and the clinical trials don't support it either. One of these products is to protect or to treat meningitis. That is a condition that is potentially fatal. Ineffective treatment for fatal disease is life-threatening."
To find out more, visit the gateway to living well at http://www.yourwellness.com.