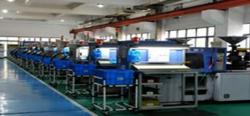 (PRWEB) May 02, 2013
Wuxi Glory Plastics, a China based blow molding and injection molding company, has just launched its promotional offer for its plastic cap collection. Under this offer, the company is giving discounts on this product line and this is a limited time offer only. In addition to plastic cap, the discounts also cover some of the products in the molded plastic parts product line.
The company has several years of experience in injection and blow molding. It is the pioneer in making different types of industry useful plastic molds. The promotional offer on the plastic caps is a huge opportunity for beverage industry market. The main demand of plastic capos is derived from the food industry in which the beverage industry is the main client. Moreover, the chemical bottling also requires different types of cap and Wuxi Glory caters to the needs of all these clients. Its top quality products supplied at competitive rates are a plus which makes it stand out from the other market players.
Wuxi Glory has strict control regulations and rejection standards which are meticulously accompanied by its ace assembly of qualified planners and specialists having imperative industry learning of various years. Being an industry pioneer, Wuxi Glory appreciates its customers' necessities and offers one stop come about for varying requirements.
Customer satisfaction is one of its prime objectives and for this reason it ensures the products it supplies are always up to the mark and exceeding expectations. It has been in business for than 8 years now and in this short period of time, less than a decade, it has managed to become one the best suppliers in the industry. This is something that says a lot about company policies and its products.
Wuxi Glory Plastics is a China based company established in 1995. It is an industry leader and an innovative producer specializing in injection molding and blow molding services.
For more details, please visit: http://www.plastics-molding.com.