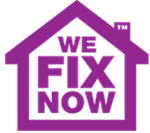 7.1% increase in sales of boilers between the first quarter of 2012 and the same period in 2013
(PRWEB UK) 6 May 2013
It has been reported in HVP that the HHIC, which works to promote the sustained growth of the UK domestic and hot water industry, has released figures indicating a 7.1% increase in sales of boilers between the first quarter of 2012 and the same period in 2013. The positive figures were enough to prompt Roger Webb, director at HHIC to claim that "this is an encouraging sign for the industry and is expected following the recent prolonged cold weather." It is hoped that the trend will continue over the coming months however.
Renowned for their Harrow plumbers, We Fix Now operates throughout London and the surrounding counties. The agency also supplies Gas Safe registered engineers who specialise in the safe installation, repair and maintenance of boilers and kitchen appliances. The team were pleased to hear of the increase and have taken the opportunity to remind people of the importance of getting boilers serviced.
"During a boiler service, the engineer will carry out a thorough examination of your boiler, ensuring that it is correctly installed according to regulations and making sure it is working safely and efficiently, this making it of paramount importance to get them checked at least once a year.
"This could protect you and your family from the threat of carbon monoxide poisoning, as well as make sure you are not wasting money. Only Gas Safe Registered, such as those provided by We Fix Now, should ever undertake a boiler service."
We Fix Now is a London-based company providing emergency plumbers and electricians throughout the M25 and surrounding counties. Renowned for their fast and effective service, the firm also specialise in unblocking drains, fixing central heating and boilers and sorting problems with gas. With a strong focus on customer service, We Fix Now prides itself on providing fully qualified and experienced engineers day and night, every day of the year.