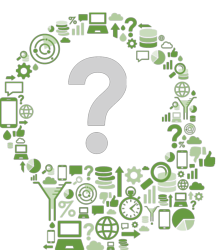 The first quarter of 2013 validated our strategic plan and I'm delighted with our overall position – we finished the quarter with revenue ahead of target and are in a strong position to accelerate further in 2013.
London, UK (PRWEB UK) 3 May 2013
Dynmark, a leading provider of mobile messaging and intelligence services to some of the world's largest retailers, gaming and financial services companies has taken significant steps to market leadership during the first three months of 2013.
Highlights include:

Record 30% year-on-year first quarter revenue growth
700% increase in mobile transaction processing
BVCA Management Team Award
New global partnership agreements
Launch of a ground breaking mobile intelligence service
Strong revenue performance validates strategic plan
Dynmark reported a 30% increase in year-on-year first quarter revenue growth – the largest since the company was formed in 2001. Whilst in April 2013, the Dynmark management team were awarded the BVCA award for Venture Capital-Backed Management Team of the Year.
Dynmark CEO, Paul Putman recognises the significance of the achievement: "the first quarter of 2013 validated our strategic plan and I'm delighted with our overall position – we finished the quarter with revenue ahead of target and are in a strong position to accelerate further in 2013. The award from the BVCA was icing on the cake and I'm very proud of the team and what we have achieved."
Product advancements break new mobile ground
Q1 also saw the launch of Intelligent Tracking - the worlds first fully automated unique URL tracking service for URLs within SMS.
The new service enables more effective tracking of customer activity on mobiles, allowing businesses to attribute customer mobile activity directly to sales better than ever. The service provides businesses with unparalleled levels of mobile reporting, analytics and intelligence that have not been available in the industry before.
Such has been the appetite for the new service, that Dynmark has seen 20% adoption from its 7,000 strong customer base in just two months.
Putman continues: "The new intelligence services are ground-breaking; bringing big data analytics, tracking and profiling to mobile. At last businesses can work out how to do mobile better, more efficiently and see who is doing what and why!"
Dynmark saw a 700% increase in mobile transactions processed per day during Q1 compared to the same period last year.
New partnerships reveal growing appetite for mobile intelligence
Dynmark signed major new global partnership agreements with customer data, insight and multi-channel specialists Acxiom, Nice Systems, Usablenet and SDL during Q1 of 2013. These new agreements will see Dynmark providing vital mobile behaviour data, the missing piece of the customer data puzzle, to enhance and complement the existing customer insight and multi-channel lifecycle management partner offerings.
Paul Putman comments: "Our new partnership agreements make us truly global and genuinely demonstrate how our new intelligence portfolio is exciting the industry, you simply can't partner with companies like this unless you have something compelling and unique that shows a vision and huge future value to their business and their customers."
###
About Dynmark
Dynmark is a cloud based mobile intelligence and marketing platform enabling enterprise to harness the power of aggregated knowledge to increase customer engagement & ROI through targeted SMS messaging and Big Data analysis.
The foundation of the company's service offering is the business-class Dynmark Messaging Cloud for B2C integrated (SMS+OTT) mobile messaging working with leading clients to deliver dynamic mobile marketing solutions.
Dynmark has the world's first mobile intelligence service which they call "Intelligent Brain". The Brain delivers factual and behavioural information on mobile numbers and the devices they are assigned to.
The Dynmark Cloud Portal is the primary interface for interacting with any Dynmark service. From the portal you can gain access to all services and solutions and also where you can purchase or sign up to additional services.
Dynmark processes up to seven million mobile transactions per day and sends two-way communications to over 155 countries for its 7,000 customers including some of the world's largest B2C brands, such as Sainsbury's, Trade Point, M&Co, The Carphone Warehouse, Coral Interactive, Gala Bingo and Permanent TSB.
For more information visit: http://www.dynmark.com