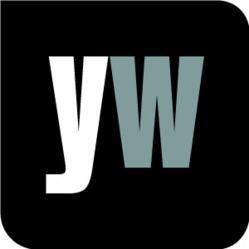 London, UK (PRWEB UK) 8 May 2013
According to a new study, the details of which are published ahead of print in the Annals of the Rheumatic Diseases, women with gout seem to face a greater risk of heart attacks as compared with men. Thus, the need to fight gout may be greater than ever, and the National Institute for Health and Care Excellence (NICE) has therefore recently opened a consultation on a drug for severe gout. The committee considered the evidence for pegloticase (Krystexxa), concluding that the drug does effectively lowers the level of uric acid in the blood for a significant proportion of patients with severe gout, but the drug's severe negative side effects and costs make pegloticase unadvisable as a cost-effective treatment option for the NHS.
Professor Carole Longson, Director of the Health Technology Evaluation Centre at NICE, commented, "We recognise that severe debilitating chronic tophaceous gout can be an extremely difficult condition, greatly affecting a person's quality of life. However, the evidence available to the committee showed that there was considerable uncertainty about the long-term efficacy and safety of pegloticase, and a very high cost compared with the known benefit, so the Committee concluded that pegloticase had not been shown to be a cost-effective use of NHS resources as a treatment option for this condition."
With this in mind, Yourwellness Magazine took a closer look at gouty arthritis, and what readers can do to prevent it. The article explained, "The most common form of arthritis is gout which was once known as the disease of kings due to some of the causes of this condition. It's so common now that it's said that over 2% of the population of the entire world suffers from it or has at some point in the past."
Yourwellness Magazine reported that gout is generally understood to be caused by a rich diet and too much drinking, causing the body to either produce too much uric acid or not filter it out as effectively as it should be doing. Therefore, Yourwellness Magazine recommended that readers who have one of the 18 genetic variations which increase susceptibility to gout cut down on their excessive drinking and eating.
To find out more, visit the gateway to living well at http://www.yourwellness.com.