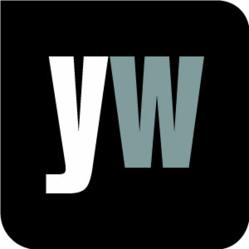 London, UK (PRWEB UK) 8 May 2013
A new study, published online in the BMJ Open journal, has found that runners who used painkillers had a 13% increased risk of "adverse events" including pain, muscle cramps and intestinal cramps. The National Institute for Health and Care Excellence (NICE) recently released new guidance advising GPs and other healthcare professionals to consider the possibility of "medication overuse" in their patients who have been taking medicines for up to half of the days in a month, over three months. The institute reports that up to 1 in 50 people experience headaches caused by medication overuse.
Martin Underwood, a GP and professor of primary care research at Warwick Medical School who chaired the guideline's development, commented, "We have effective treatments for common headache types. However, taking these medicines for more than ten or fifteen days a month can cause medication overuse headache, which is a disabling and preventable disorder. Patients with frequent tension-type headaches or migraines can get themselves into a vicious cycle, where their headaches are getting increasingly worse, so they take more medication which makes their pain even worse as they take more medication."
With this in mind, Yourwellness Magazine took a closer look at painkillers, explaining the three main types and how they work:
1. Nonsteroidal anti-inflammatory drugs (NSAIDs), such as Aspirin, Diclofenac and Ibuprofen. These alleviate pain, lower fever and decrease inflammations. Even comparatively weak NSAIDs can have severe side effects, including bleeding ulcers and photosensitivity. NSAIDs are generally not recommended during pregnancy.
2. Paracetamol or acetaminophen. Both words are derived from the chemical name for this painkilling compound: These relieve pain and decrease a fever, but don't have anti-inflammatory properties. Paracetemol won't damage the blood's ability to clot, or the kidney or lining of the stomach, but high doses of Paracetamol will harm a wide range of bodily functions.
3. Opioid drugs, such as morphine. These act directly on the central nervous system and can relieve even severe pains, such as post surgery pains and cancer pains. Morphine is addictive, and can have both physical and psychological side effects. Morphine can cause constipation, an inhibition of the cough reflex, euphoria, nightmares, drowsiness and insomnia.
To find out more, visit the gateway to living well at http://www.yourwellness.com.