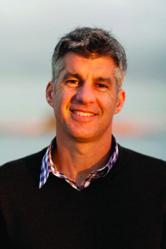 Digital marketing has become rocket fuel for brands that see the opportunity.
Washington, DC (PRWEB) May 06, 2013
With so many options on the digital marketing landscape, it can be tough to figure out where to place resources for the best results.
Greg Monaco, a founding partner of Monaco Lange, will lead a Marketing Executives Networking Group (MENG) DC Chapter discussion on "How Marketers Can Turn Digital Chaos into Strategic Focus." The event will be held 5:30 p.m. May 16 at the National Association of Corporate Directors (NACD), 2001 Pennsylvania Ave, NW, The James Monroe Bldg, Suite 500, Washington, DC 20006.
The program is open to the public (members $10; non-members $14) which includes food, and pre-registration is required. To register: http://bit.ly/0513mengDC
Monaco will offer a perspective shift – from being overwhelmed by the ever-changing digital landscape to understanding that it's all about strategy.
"Successful brands are becoming more interactive, responsive, and useful than ever before in the digital realm. Marketers need to generate content that matters, to create helpful products and add real value. However, the limitlessness of technology can be paralyzing," Monaco said. "Digital marketing has become rocket fuel for brands that see the opportunity."
The speaker will show how several brands including Suzuki, Google and Chipotle are on the front lines of digital marketing innovation. Attendees will think, explore and learn in this hands-on, interactive session.
Monaco has presented brand workshops and results-driven marketing presentations around the country including a talk at the NJ MENG Chapter.
"Greg is a highly engaging...very bright, articulate, funny, yet humble, guy. (He) always delivers value to the groups he speaks to. He shares his thinking, process, and general approach to branding and positioning freely-came up thru the ad agency world and is a former copywriter, which explains his abilities with the 'written word and creative development," MENG NJ Chapter Chair Monique DeMaio said.
Monaco Lange (http://www.monacolange.com), with national and international clients including Girl Scouts of the USA, Circle K and BASF, builds brands that move people into action. The New York-based branding firm integrates market research, strategy, psychology and creative to tell more compelling and captivating brand stories. The agency extends these brand stories across coordinated marketing tactics, including ad campaigns, websites, social media programs and print materials.
About Greg Monaco
Greg Monaco, Founding Partner of Monaco Lange, is a great guy to meet at the dream phase of any project. Before founding Monaco Lange, Monaco made a name as a Senior Copywriter Ogilvy & Mather by creating simple, tangible, practical, beautiful work. Monaco has worked with clients like Girl Scouts of the USA, Circle K, Cantor Fitzgerald, Open Skies and others. Before Monaco Lange and after graduating from the University of Tampa, Monaco enjoyed many pursuits: architectural photographer, professional soccer player, and filmmaker.
About MENG
Founded in 1995, MENG is the leading national community of top-level marketing executives. The organization is devoted to enhancing its members' professional skills, relationships, and knowledge, priding itself on a culture of camaraderie. MENG is structured as a not-for-profit membership organization with more than 1400 members. Membership is made up of marketing individuals who are at or above the VP level in their organization.
MENG fosters career and personal success across nearly all industries and marketing specialties by providing networking opportunities and the ability to share knowledge and best practices. To learn more about MENG or to access its database of executive-level marketing professionals, speakers, and consultants, visit http://www.MENGonline.com.