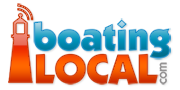 This is great news for all of us, and the additional resources Lighthouse brings to the table will allow BoatingLocal to reach new levels and a wider audience of boating, outdoors and travel enthusiasts.- Tom Richardson
Hyannis, Mass (PRWEB) May 07, 2013
Lighthouse Publications has announced the acquisition of BoatingLocal.com, the premiere online source of recreational boating news, entertainment and information in New England.
Founded in 2010 as a daily online magazine for New England boaters and fishermen, BoatingLocal has to date published over 6,000 posts, including over 160 original videos (over one million total views), over 170 original fishing features, and an expanding "Boater's Guide" library comprising detailed information on Northeast boating destinations. Further, BoatingLocal's content-rich format has dramatically increased search-engine rankings for the company and its affiliated sponsors and advertisers in the last three years. BoatingLocal sees monthly traffic of up to 35,000 visitors per month, and has a loyal following on Facebook and Twitter. It also publishes a monthly newsletter.
"With its heavy focus on New England boating lifestyle and travel, we see BoatingLocal as the ideal companion for our newest magazine, New England Boating," said Lighthouse CEO Rusty Piersons. "Moreover, the dynamic site will also serve as a model for the websites we plan to build for the other Lighthouse titles."
Joining the Lighthouse team will be BoatingLocal's co-founders and publishers Tom Richardson and David Dauer. The former will serve as director and host of BoatingLocal, creating original written content and videos, and working closely with the sales team and marketing department to grow the brand, its revenue stream and its traffic. He will also serve as editor of New England Boating magazine.
"This is great news for all of us, and the additional resources Lighthouse brings to the table will allow BoatingLocal to reach new levels and a wider audience of boating, outdoors and travel enthusiasts," said Richardson.
Dauer, as director of marketing and website development, will continue to create and post editorial content on BoatingLocal, as well as manage banner advertising on the site and oversee its social media efforts. Additionally, he will work with the other Lighthouse titles to create new, vibrant and compelling websites with integrated social media support to help grow and market these brands.