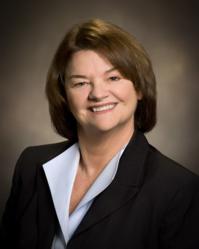 I just try to help clients with what their needs are.
Greenville, SC (PRWEB) May 03, 2013
By simply helping meet all of her clients' staffing needs, recruiter Glenda Sparnell has earned a Frequent Contract Placer (FCP) award from contract staffing back-office provider Top Echelon Contracting, Inc. (TEC).
The FCP program allows recruiters like Sparnell to get "cash-back" points based on the recruiter income (commission) they earn on contract placements made through TEC each calendar year. They can earn up to 3% more in contract placement income over and above what they collect for every hour their contractors work. Recruiters who use TEC's services are automatically enrolled in the free program.
Sparnell, who is a Recruiting Manager for Greenville, S.C.-based Staffing Partners, LLC, earned additional income through the FCP program based on the contract placements she made in 2012. She has also already made placements this year and is on track to earn another FCP award for 2013.
"I just try to help clients with what their needs are," Sparnell said.
Sparnell has a knack for figuring out where her clients' pain is and providing the right solution to help ease that pain. For instance, one of her clients was struggling with inventory and thought they needed to do a direct hire. Sparnell suggested utilizing a contractor instead. She even had the perfect candidate in mind who loves to do project work.
Sparnell has a number of other candidates who prefer contract work. If she knows she has candidates who have specific specialties, such as implementing software, she will ask clients if they have a need for that skill set. She is seeing more candidates choose contract staffing over direct hire situations, especially retirees who enjoy remaining active through contract staffing arrangements known as retiree re-staffing.
"It gives the retirees some additional income, and it helps the clients. They get a lot of value for their money," Sparnell said.
Sparnell has been with Staffing Partners since 2011 and concentrates on accounting placements. She said that clients in this sector utilize contractors for a variety of reasons. Many CPA firms use them to get through busy seasons such as tax season and year-end audits and reconciliations. Other clients like to bring candidates in on a contract-to-direct basis so they can evaluate skills on the job.
Sparnell has also noticed a trend where contractors work interim positions at the C-suite level. This is often called executive temping. "It's short-term," Sparnell said. "They just want to get someone in there while they continue to look for a permanent replacement. They may be in there two or three months. The most I usually see is six months."
Sparnell is in good company. Several other recruiters at Staffing Partners have won FCP awards in previous years. The firm, which was established in 2001 and provides professional search services to companies primarily in the Southern U.S., began working with TEC in 2004.
As employees of TEC, contractors placed by Staffing Partners have Unemployment and Workers' Compensation coverage, a weekly paycheck with the option of direct deposit, and a full menu of benefits, including healthcare coverage through Anthem Blue Cross and Blue Shield.