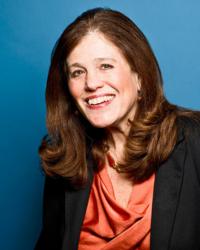 At CPI Twin Cities, Irene has held the banner high for introducing new people, information, and career trends to her clients and colleagues, improving the work we are doing in career development
Bloomington, MN (PRWEB) May 02, 2013
Irene Rossman, Director of Career Transition Services at CPI Twin Cities received the Jules Kerlan Outstanding Achievement Award on Friday, April 26th 2013 at the Minnesota Career Development Association (MCDA) Conference. This award recognizes an individual's lifetime achievement in the field of career development.
Rossman began working in the field of career development as an administrator at Personnel Decisions International over 20 years ago. Mid-career, she returned to school, receiving a Master of Arts in Counseling Psychology from Saint Mary's University of Minnesota. This led her to work with clients in career transitions. Rossman's clients recognize her for her expertise in helping them tell their stories through their resumes and interviewing skills. She is particularly skilled in helping individuals navigate the career change process in order to achieve more fulfillment in their work life.
Rossman is a frequent speaker at support groups, professional groups, and colleges, providing leading edge information and insights to career development and career transitions. Rossman has presented on topics including Effective Resume Writing, Branded Resumes, Networking Stories, Career Calling and Passion, and Interviewing. She has volunteered for community events, working on career development with returning Veterans, high school and college students, and at the Minnesota Organization Development Network. She has presented at the Minnesota Career Development Association Spring Conferences, Normandale College, St. Mary's, University of Minnesota, SHiFT, the Minnesota Special Library Association, and St. Paul College.
Patricia Berg, CEO of CPI Twin Cities, says, "Irene is an inspiration to anyone who has had the pleasure of working with her, clients and colleagues alike. At CPI Twin Cities, Irene has held the banner high for introducing new people, information, and career trends to her clients and colleagues, improving the work we are doing in career development."
MCDA established the Jules Kerlan Outstanding Achievement Award in 1980, past winners include CPI Twin Cities CEO, Patricia Berg and author, Richard Leider.
About CPI Twin Cities:
CPI Twin Cities is a firm of executive coaches, leadership development experts, and career consultants with deep expertise in creating and delivering powerful and customized solutions that lead to sustainable results. In 2006, the business was purchased from Personnel Decisions International (PDI) and today is a privately held company, owned and led by Patricia Berg, and a team of highly qualified executive coaches and career consultants in Bloomington, Minnesota.