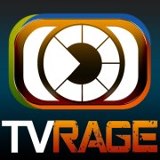 (PRWEB) May 02, 2013
TVRage today shines its spotlight on two entertaining new feature articles from staff writers. First up, Jennifer Lind-Westbrook lists the funniest female characters currently on TV. Just some of the amusing women profiled include Claire Dunphy (Julie Bowen), Mindy Lahiri (Mindy Kaling), Jessica Day (Zooey Deschanel), and Leslie Knope (Amy Poehler). The women highlighted manage to be both beautiful and hilarious, and form quite a formidable crop of comedic actresses. Click here to read the full list.
Next up, Allyson Koerner takes a few moments to remember 17 of the best and most memorable weddings in modern TV history. Just some of the couples spotlighted include: Jim & Pam (The Office), Zach & Kelly (Saved by the Bell), Luke & Laura (General Hospital), and Howard & Bernadette (The Big Bang Theory). To read about those happily married pairs, and 13 others, click here now.
To get readers started, here's the entry on Jane Kerkovich-Williams (Eliza Coupe) from the funniest females list:
"Jane Kerkovich-Williams/Eliza Coupe (Happy Endings) A Type A personality who is so good at everything at times she appears to possess supernatural powers. She loves to take control, especially when it comes to her friends' lives. Jane's turn ons include making lists and having people agree with her. She's so competitive that her closest friends decided to abolish couples game night after one particularly ugly scene. Jane kept shouting "I win, I win," threw the game board on the floor and told her husband not to touch her because "winners don't get touched."
Once again, the funniest females list can be read here, while the best TV weddings can be read here. Check them out.