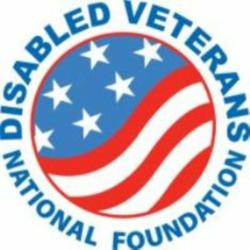 Washington, DC (PRWEB) May 02, 2013
The Disabled Veterans National Foundation, a non-profit veterans service organization that focuses on helping men and women who serve and return home wounded or sick after defending our safety and our freedom, is commending the Blackstone Group for its commitment to hire 50,000 veterans in the next 5 years. The company made the announcement earlier this week, just months after Wal-Mart made a similar commitment.
The Blackstone Group, a private equity firm, made its hiring intention of veterans as part of the Joining Forces initiative, led by First Lady Michelle Obama and Dr. Jill Biden. The group vows to hire 50,000 veterans throughout all of its companies in 5 years. In addition, the company plans to install a specialized training and management program, which will also aid these veteran employees in their transition to civilian life.
In a statement, the Blackstone Group's CEO, Steve Schwarzman, said, "Veterans embody many of the skills, talents and personal attributes we look for in employees. They have high integrity; they are collaborative, hardworking and they are able to adapt to dynamic situations."
"I could not agree more with Mr. Schwarzman's statement on the outstanding qualities veterans possess as employees," said Precilla Wilkewitz, President of DVNF. "The Blackstone Group clearly understands that this decision is not some philanthropic obligation; it is a tremendous and wise investment in their business future. We applaud this effort, and agree wholeheartedly that this will be a needed boost for veteran employment."
DVNF is one of many organizations taking an interest in veteran employment issues. The group recently conducted a veteran employment webinar, with the guest speaker being a veterans' employment expert. Coincidentally, the one of the topics discussed in the webinar was on companies and career fields that are frequently hire veterans.