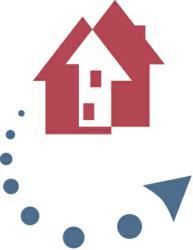 The new additions to our management team in Massachusetts are terrific examples of our company's continued growth.
Boston, Massachusetts (PRWEB) May 03, 2013
Caregiver Homes, the statewide provider of Structured Family Caregiving, is pleased to announce the appointment of Sara Warren as Branch Manager of the Boston 2 branch and Judith McGrath as Assistant Branch Manager of the company's new Wareham satellite office.
Caregiver Homes, which is currently available to Medicaid eligible consumers requiring around-the-clock assistance with activities of daily living, serves about 1,900 individuals and their family caregivers through its fifteen Massachusetts branches. The Wareham branch office was created in response to the increasing demand for the company's Structured Family Caregiving model in that area. The company's South East branch reached critical size, and Wareham is the newest location to accommodate this growth.
"The new additions to our management team in Massachusetts are terrific examples of our company's continued growth," said State Director Kelly Magee. "We are excited to have experienced professionals help us propel our mission—to enable families to care for one another by providing the training, support, financial assistance to keep caregiving in the home."
Warren has extensive experience in a community-based settings related to geriatric care, family support and community building. She has worked in several Boston area community organizations, including Dimock Community Health Center and United South End Settlements. Warren also served as a Geriatric Care Manager for Creative Alliances in the Metro Boston area for five years. She holds a BS from Lesley College and an MSW from Boston University School of Social Work. Warren came to Caregiver Homes to fill the existing role of Manager for the branch, one of two that serve the Greater Boston area.
McGrath is a Registered Nurse and has worked in healthcare for most of her life. For the past several years, she has been the Director of Nursing for several rehabilitation centers. In the past, she has worked in acute care, hospice, and long-term settings. She is also a Navy Veteran and is a long-time resident of Wareham.
About Caregiver Homes
Caregiver Homes provides a unique, long-term care service model called Structured Family Caregiving (SFC), recognized in Ohio as Adult Family Living, in Massachusetts as Enhanced Adult Foster Care, and RIte @ Home in Rhode Island. The organization, a wholly owned subsidiary of Boston based Seniorlink, Inc. is dedicated to helping elders with complex medical conditions and people with disabilities live with dignity and independence in their communities. Caregiver Homes employs highly qualified professionals and specially designed communication technology to empower family and community members to provide extremely effective, high-quality care at home while being paid for their commitment. The program was launched in 2005, currently serves about 1,900 consumers, is available in Massachusetts, Rhode Island, and Ohio, and soon will be available from Caregiver Homes in Indiana. Find more information at http://www.caregiverhomes.com.
Seniorlink, Inc. offers expertise in managing care for elders and people with disabilities. In addition to its innovative service model, Structured Family Caregiving (SFC), Seniorlink can offer expertise to States and Managed Care organizations in regards to providing cost-effective, long-term care services. Find more information at http://www.seniorlink.com.