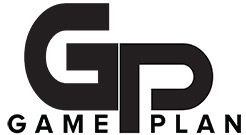 Boston, MA (PRWEB) May 03, 2013
Game Plan Nutrition INC (GPLH), a nutritional supplement company slated to launch in the summer of 2013, has developed a revolutionary product formulation that is highly effective and safe for training.
Game Plan Nutrition, which will use its proprietary formula in all of its products, will be a line of supplements that enhance the body's ability to absorb nutrients and achieve any fitness goal. Each individual product was formulated with the safest ingredients in mind without compromising the user's effects.
"Unlike other companies in this industry, our core belief is the health of our customers," Game Plan Nutrition's co-founder and Chief product officer Alex Karsos said. "With the recent attention the FDA has called to supplements including ingredients that increase the risk of heart problems, it was our number one priority to have extremely safe ingredients in all of our products."
These products are unlike any supplements available and will be presented in a revolutionary way thanks to the inclusion of only using hormone free (rBGH/rBST Free) protein in both the protein and the protein bar. They're also flavored with only natural ingredients. Game Plan Nutrition believes in using only the highest quality ingredients available. They use Creapure® Creatine, which is one of the purest creatine monohydrates on the market. It is developed and manufactured in Germany, one of the only creatines to be made outside of China.
Game Plan Nutrition INC. (GPLH) has already developed a cutting edge business platform to sell its products, through a trainer affiliate platform. Using this innovating business model, trainers will be able to sell the safe-for-testing products to clients, reaching the consumer directly.
The inclusion of safe ingredients factors into the user having minimum side effects, and maximum results. GPN products will be available to its exclusive network of trainers in the early summer of 2013.
About Game Plan Nutrition
GPLH owns and operates Game Plan Nutrition LLC, a newly formed sports nutrition company based on a trainer affiliate program. Game Plan Nutrition LLC is a product line of safe and tested nutritional supplements that allow the user to get effective results in the safest way possible. The official Game Plan Nutrition LLC product launch will be in the summer of 2013.
Forward-Looking Statements
Certain statements made in this announcement may constitute "forward-looking statements" within the meaning of Section 27Aof the Securities Act of 1933, as amended, and Section 21E of the Securities Exchange Act of 1934, as amended. Management cautions that these statements are based on management's current knowledge and expectations and are subject to certain risks and uncertainties, many of which are outside of the control of the Company that could cause actual results and events to differ materially from the statements made herein. For a more detailed discussion of the risks that could affect our operating results, see our filings with the Securities and Exchange Commission, including our annual report on Form 10-K and our subsequently filed quarterly reports on Form 10-Q. The Company's actual results could differ materially from those contained in the forward-looking statements. The Company assumes no obligation to update any forward-looking statements, whether as a result of new information, future events or otherwise.