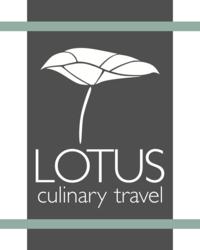 "The programme was excellent and just suited what we wanted—much more local content and less organised tourism!"~guests from London • "We have traveled the world for the past 30-plus years, and this may have been the BEST"~guests from Florida
(PRWEB) May 14, 2013
Lotus Culinary Travel, a U.S.-based boutique tour operator with a local office in Chengdu, is Sichuan's first and only dedicated culinary tour company. Lotus Culinary is marking five years of bringing international travelers to experience China's boldest and most-loved cuisine at the source by offering special rates on fall 2013 small-group tours and on custom private tours throughout 2013. Special rates are offered on both the flagship five-day Chengdu Culinary Tour with full-day cooking class and the new one-week Intensive Cooking Course at China's top culinary school.
Guests will follow in the footsteps of "Bizarre Food's" Andrew Zimmern, whom Lotus Culinary led to Sichuan's most bizarre as well as most refined culinary specialties, and who declared, "Simply put, the food in Chengdu belongs at the top of the culinary charts, rivaling the world's greatest food capitals. Move over Paris and New York, Chengdu has arrived!"
Guests will learn to make classic Sichuan dishes such as mapo tofu, dan dan noodles, gong bao chicken and yuxiang eggplant at China's top culinary academy, the Sichuan Higher Institute of Cuisine, where they will prepare every dish from start to finish on professional wok stations. Appropriate for beginning cooks, the authentic recipes and professional techniques are challenging enough to satisfy the most serious home cooks.
When guests aren't cooking, they'll be discovering a wide range of restaurants and dining styles accompanied by Sichuan-born food guides, as well as meeting farmers and artisan producers at Chengdu's traditional wet markets. On a day trip, they will journey to the original producer of Pixian chili bean paste, meeting the family that has been creating the ingredient known as 'the soul of Sichuan cooking' since 1666.
** The fully escorted, five-day, four-night Chengdu Culinary Tour with full-day cooking class, boutique hotel lodging, all ground transportation and all meals will run from October 14-18, 2013, at $1,095 per person, based on double occupancy. The tour will accept a maximum of eight guests to keep it highly personal and interactive. For alternative dates, contact Lotus Culinary for reduced pricing on this tour for private groups of two or more. Visit our site for more details.
For those whose first love is cooking, Lotus Culinary is launching a new one-week Intensive Cooking Course in Sichuan cuisine, where guests will spend five days mastering Sichuan dishes following the same course that was designed for visiting students from the Culinary Institute of America, allowing our guests the same in-depth instruction as professional chefs-in-training. From xiao chi (little eats and street snacks) to home-style cooking to restaurant style dishes adapted for home cooks, they'll learn to cook a full range of China's most exciting and distinctive food from some of its top chef-instructors, who are assisted and interpreted by Lotus Culinary's food specialists.
** The fully escorted one-week Intensive Cooking Course will run from November 4-8, 2013, at $1095 per person, including five days of hands-on cooking and all ground transportation and meals (lodging is separate). The course will accept a maximum of eight guests. Visit our site for more details.
Food lovers traveling to China owe it to themselves to discover the country's delicious and singularly influential culinary traditions. Lotus Culinary Travel can design a custom culinary experience at any time of the year lasting from one day to one week. If you have special requests, just ask. Our Chengdu connections run deep.
Lotus Culinary Travel is a U.S.-based boutique tour operator that designs and manages food tours in the world's most flavorful places. As Sichuan's first and only dedicated culinary tour company, with a local office in Chengdu, we have hosted celebrated chefs, journalists and Chinese food aficionados on their culinary pilgrimages to Sichuan for five years, leading travelers from street food to haute cuisine, from farm to table, from market to kitchen. Visit us at lotusculinary.com