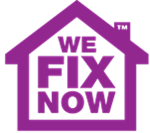 Encouraging people to make changes in their homes to save money
(PRWEB UK) 7 May 2013
The emergency repair specialists at We Fix Now have shown their support for new energy efficiency campaign, Hole in The Roof.
It was reported in centralheating.co.uk that the project was set up by the Heating and Hotwater Industry Council (HHIC), as part of a bid to raise awareness of energy efficiency. Encouraging people to make changes in their homes to save money, the interactive website allows people to learn about small changes that can have a big impact on their energy consumption. The measures include draught proofing and using radiator reflectors and the site also offers expert advice from experts in the industry on the financial and environmental benefits.
Renowned for their Poplar plumbers, We Fix Now operates throughout London and the home counties. As a prominent name in the heating and hot water industry, the firm also provides Gas Safe Registered engineers who specialise in the safe installation and repair of gas boilers. The team were naturally intrigued by the latest news and a representative has shared their thoughts on the matter.
"Taking small steps such as sealing draughts can have a significant impact on your energy bills. It is also important to make sure your boiler is working efficiently to make sure you aren't wasting money. Be sure to get yours checked once a year by a Gas Safe Registered engineer, who will also check whether your boiler is working safely."
We Fix Now is a London-based company providing emergency plumbers and electricians throughout the M25 and surrounding counties. Renowned for their fast and effective service, the firm also specialise in unblocking drains, fixing central heating and boilers and sorting problems with gas. With a strong focus on customer service, We Fix Now prides itself on providing fully qualified and experienced engineers day and night, every day of the year.