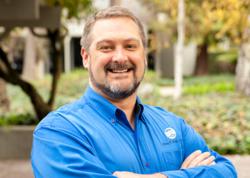 We take oral health seriously and want our patients to be informed and educated about their oral health.
Modesto, CA (PRWEB) May 08, 2013
Family and cosmetic dentists, Corey Acree, DDS, and Kevin Isenhower, DDS, have announced the launch of a new, patient-focused website created by dental website design leader, ProSites, Inc. The doctors are utilizing the website to educate the community on the importance of oral health. The website includes a links page with informative dental resources as well as a frequently asked questions page to address common concerns on topics ranging from oral hygiene to routine dental procedures.
"You can find answers to some of the most common and perhaps not so common dental related questions," Dr. Acree says. "We take oral health seriously and want our patients to be informed and educated about their oral health."
The website also offers educational videos along with information about the practice's involvement in the community. Current and prospective patients now have access to information about providers, insurance, Invisalign treatments in Modesto, and other informative content when they visit the website. Some of the services offered by Acree & Isenhower Family Dentistry include:
Cosmetic Dentistry
Implant Dentistry
Restorative Dentistry
Family Dentistry
The website also utilizes extensive search engine optimization techniques to reach patients and local consumers who are searching for relevant information about dental implants in Modesto.
"I know the web is the first place I go to find information on just about everything," Dr. Isenhower says. "Having a website available to answer questions and provide information is important, plus it provides a method for us to connect with our current and future patients."
About Acree & Isenhower Family Dentistry:
Acree & Isenhower Family Dentistry has offered comprehensive and cosmetic dentistry services and procedures to the Modesto community. Dr. Corey Acree founded the practice in 2003 and Dr. Kevin Isenhower joined the practice in 2012. Today, the team offers a wide variety of services, ranging from routine teeth cleaning, to laser dentistry and Invisalign. The doctors are members of the American Dental Association, California Dental Association, and Stanislaus Dental Society. For more information, please visit the website at aifamilydental.com.