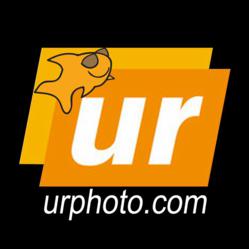 Hong Kong (PRWEB) May 02, 2013
Today, URPhoto.com, Hong Kong's premier online digital photo prints and personalized products retailer, is excited to announce the launch of its U.S. website (http://us.urphoto.com) for US customers. US residents can now easily order high quality photo prints and products online with pricings and payments all in US dollars.
To celebrate the US launch, URPhoto is offering a Special Launch Promotion to all new US members. All new members who sign up before 30th June, 2013 can enjoy either 100 4X6 prints for free or a Jumbo Card (7.8" X 11.7") for Father's Day for free.
Their prints use the highest quality FujiFilm Fujicolor Crystal Archive Supreme HD Paper. Products in URPhoto are of high quality and delivery is on schedule.
URPhoto personalized photo products include photobooks, mobile phone skins, calendars, greeting cards, kids' sticker labels, kids' notebooks, mugs, T-shirts, and more.
Unlike other online photo products retailers, URPhoto offers a selection of Chinese themed products that are unique, and all products support different Asian language inputs.
After seeing an increased number of orders from around the world in the past few years, URPhoto has decided to expand the international service. The United States will be the first phase of the launch, followed by Australian and European websites in the coming months.
URPhoto's easy-to-use online tools allow customers to easily upload photos to order prints and/or create attractive personalized photo products.
URPhoto's most important emphasis is on customer satisfaction. They pride themselves for excellent customer service.
To learn more, please visit: http://www.urphoto.com.
About URPhoto
URPhoto, is a pure online retailer of high-quality photo prints and personalized photo products in Hong Kong. In operations for over 7 years, it is the premiere online retailer in Hong Kong with products include photobooks, calendars, greeting cards, mobile phone skins, Chinese Fai Chun door charms, kids' sticker labels, kids' notebooks, mugs, T-shirts, and many more…
For more information about URPhoto, visit: http://www.urphoto.com.
Press Contact
UROnline Ltd.
Marketing & Media
Joey Lui, +852 2136 1871
marketing(at)urphoto(dot)com