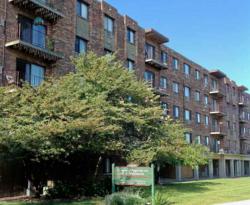 "We highly value the underwriting expertise that TCAM brought to the acquisition of the Aurora property, and the support they have given to the launch of the Equity Trust." -Drew Ades, HPET President and CEO
BOSTON, MA (PRWEB) May 03, 2013
The Housing Partnership Equity Trust ("HPET" or the "Equity Trust") has engaged TCAM to provide underwriting services for its multifamily real estate investments. In addition to assisting HPET in designing its investment process and tools, as the underwriter, TCAM helps the Equity Trust model and screen potential transactions, analyze market conditions and operating projections, conduct due diligence and evaluate investments based on the Equity Trust's underwriting criteria.
HPET was formed as a social-purpose real estate investment trust, sponsored and operated by the Housing Partnership Network ("HPN"), a business collaborative of the nation's leading housing and community development nonprofits. HPET will provide a ready source of long-term, low-cost capital, enabling its 12 mission-driven nonprofit members, which are also members of HPN, to quickly and efficiently acquire apartment buildings that provide quality homes for families, seniors and others with modest incomes.
TCAM worked with HPET and Mercy Housing Lakefront on the Equity Trust's first acquisition, which closed on April 26. HPET and Mercy acquired and will now rehabilitate a 128-unit property in Aurora, Illinois, preserving critical affordable housing without dependence on low-income housing tax credits or other public subsidies.
This engagement is the most recent assignment for TCAM from an affordable housing equity investor not using low income housing tax credits. TCAM is currently providing asset management and consulting services for several investors, banks, insurance companies, corporations, and foundations, as well as state and local housing agencies.
"The Equity Trust is an innovative program for bringing capital to the preservation of affordable housing," said TCAM Chief Executive Officer Jenny Netzer. "TCAM is pleased to be part of the Equity Trust's team."
"We highly value the underwriting expertise that TCAM brought to the acquisition of the Aurora property, and the support they have given to the launch of the Equity Trust" said Drew Ades, President and CEO of the Housing Partnership Equity Trust. "TCAM has a unique combination of cash flow underwriting expertise and deep understanding of the affordable market that has helped us ensure that we meet both our return requirements as well as our affordability and mission objectives."
R.J. Finlay & Co. - http://www.rjfinlayco.com – is a holding company of diverse businesses and investments with a central focus on real estate. Founded by Rob Finlay, R.J. Finlay & Co.'s portfolio spans 12 companies and includes nearly 300 employees throughout the United States. TCAM - http://www.tcamre.com - a leading investment manager, has provided services for over 800 properties containing 120,200 apartment units in 46 states, Washington, DC and Puerto Rico, representing in excess of $5.5 billion of client capital. TCAM's services include comprehensive asset management, portfolio management and consulting services.