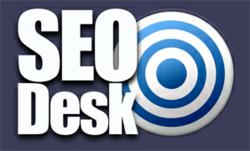 (PRWEB UK) 7 May 2013
Knowing that there is a reliable and skilled electrician in the local area is a great comfort for many people, and this is why Redlands Electrical are proud to announce that they are extending their work and catchment area. The company has been providing a high level of commercial electrical services in the Surrey area for a considerable period of time and have expanded their service into more of London.
Any business or individual looking for an electrician Richmond service or the support of an electrician Fulham professional that can provide an experienced service need look no further. Providing a strong level of service is crucial for businesses these days and this includes ensuring that all of the electrics are up to scratch and can be relied upon. Whether a business or client needs a call-out service in an emergency or testing and backup services to prevent emergencies from occurring, Redlands Electrical are on hand with a wider coverage area.
Individual business packages or domestic support can be created for each client with Redlands Electrical happy to provide a tailored electrical solution for the needs of every customer. Whether it is office fit-outs or thorough testing services required, this is the electrical service to rely on.
From repairing a single electrical socket to designing, installing and inspecting a full-scale electrical system, Redlands Electrical is perfectly equipped to meet the needs and demands of all clients. Redlands Electrical can now offer Surrey, Kingston-Upon-Thames, Richmond, Wimbledon, Epsom, Putney, Wandsworth, Chelsea and Fulham services for all level of commercial premises and properties.
About Redlands Electrical:
Redlands Electrical have expanded from their original Surrey base to provide a high level electrical service that takes them deep into London and beyond. The firm is able to meet the needs of domestic and commercial clients, providing assistance at every step of the electrical process. From planning and installing to running and inspection, Redlands Electrical provides every level of electrical support that can be required.