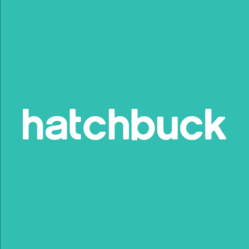 Since partnering with Hatchbuck, we have doubled our open rates and experienced a 32% increase in conversion from 'leads' to 'registered users'
St. Louis, Missouri (PRWEB) May 06, 2013
Small businesses across the globe are rejoicing thanks to the launch of Hatchbuck, a simple sales and marketing software solution for small business.
Hatchbuck addresses the needs of over 20 million small business owners by helping them capture new leads online, automatically nurture those leads until they become customers, and once customers, continually stay in touch.
"It's highly personalized marketing automation for small businesses," said Don Breckenridge Jr., Co-Founder & CEO of Hatchbuck. "Tools with capabilities like email marketing, social integration, lead scoring, CRM, lead nurturing and lead capture have typically been reserved for large companies with big budgets. At Hatchbuck we are on a mission to level the playing field and empower small businesses with the same functionality in a simple, easy-to-use solution."
Entrepreneurs, start-ups and small businesses struggle with sales and marketing because they have entire businesses to run, which makes it difficult to drive new sales and retain customers. Most owners resort to using email newsletter systems to blast impersonal and irrelevant emails on an inconsistent basis; unfortunately, these are too general and just don't get read.
Hatchbuck's power lies in its segmentation and automated nurturing capabilities. Small businesses are able to create multi-step marketing campaigns that automatically send highly personalized communications to prospects and customers. Hatchbuck learns about each person's needs and interests based upon their online behavior, and is able to send future communications that are relevant and meaningful to the individual…all automatically.
Existing sales and marketing software tools are overly complicated or cost-prohibitive for small businesses. Knowing these challenges, Hatchbuck built a solution that is easy-to-use, budget friendly and feature-rich without being bloated.
"From the start we wanted to create a sales and marketing tool that was simple to learn and start using" said Breckenridge Jr. "We talked with so many small businesses that were frustrated at the options available to them; they are either way overpriced, complicated and clunky or lack the features a small business needs to market their products and services more effectively."
"Our small business customers are now spending less time calling on cold prospects and more time winning business and delivering great service to their customers." According to Breckenridge Jr.
Hatchbuck has been in VIP-Beta for the last 8 months and hundreds of small businesses are quickly seeing results.
Allison Carmen, CEO of MaterialMix, a sustainable materials management company, stated "Our quality of leads has improved greatly and we are now able to deliver relevant content to the people that matter. Tracking the level of interest of each contact helps us provide useful content to our readers, and aids us in identifying customers that are ready for personalized follow-up. Since partnering with Hatchbuck, we have doubled our open rates and experienced a 32% increase in conversion from 'leads' to 'registered users'".
"Today we are excited to officially open Hatchbuck to small business everywhere with a mission to help them succeed and grow their dream." said Don Breckenridge Jr. To learn more about how Hatchbuck can help small businesses solve their sales and marketing problems, please visit http://www.hatchbuck.com/
About Hatchbuck
A small business begins on a shoestring and a dream. Then, with hard work and inspiration, your dream grows and your "first dollar" is earned. Every sale and every customer is the result of your dedication and long hours. But driving new sales and connecting with prospects is hard with high-priced, confusing and out-dated software. You need something easy; something specifically made for small business needs.
Hatchbuck is sales & marketing software that helps nurture prospects, reach new customers and retain existing ones by automating your sales and marketing activities. It's easy to use, built for small business, and the best part; our friendly support team is never too busy to help you succeed and grow your dream.
Hatchbuck. Growing small business dreams…