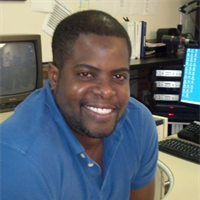 Mr. Dukes initially began with the focus on designing websites, however over time Web Hosting and Beyond began advising in other technology areas as well.
Deerfield Beach, Florida (PRWEB) May 04, 2013
Broward web design expert Steve Dukes has recently joined live online advice website Webponder.com, a website that individuals visit to have face to face video consultations with experts in a variety of fields, such as to get online legal advice, ask a doctor online, or get advice regarding their websites. Steve is the CEO of Webhosting and Beyond, which provides services such as web design, online marketing, social media services, and logo design.
Although Steve initially began with the focus on designing websites, over time Web Hosting and Beyond began advising in other technology ares such as search engine optimization and increasing the performance and functionality of websites. Steve has experience designing on a variety of platforms including Wordpress, Joomla, and Drupal.
Visitors go to Webponder.com to get answers, advice, and guidance in a variety of different areas, including legal, auto, medical, mental health, marketing, and technology. With Webponder they can get advice through a live face to face video chat, where no download, installation, or plugin is necessary.
By joining Webponder.com, visitors can now reach out to him and get advice regarding their current website, prospective website, or online marketing services through live video consultations that take place directly on Webponder.com. To connect with Steve, visitors should visit his Webponder.com profile and click on the "Request a Meeting" button.
After the request is reviewed and approved, both parties simply log in to their Webponder accounts, click the "Join Now" button, and each party will appear in front of the other in the video chat. Other features within the video consultation include text chat, private notes, and instant file transfer, that are all saved in both the expert, and advice seeker's history folder.
Steve has a Business Administration degree from the University of Florida in Gainesville, Florida.
Inquiries for Steve Dukes and Webhosting and Beyond should be directed to (305) 389-3886, and media inquiries for Webponder.com can be sent to Steve Thompson, Managing Director, at (305) 373-7775.