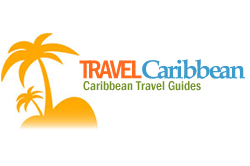 Choosing to eat at St. Croix restaurant providing entertainment turns a plain meal into dinner and a concert at no extra cost.
Christiansted, VI (PRWEB) May 02, 2013
The St. Croix Travel Guide published by Financial Firebird recently added an additional text section to its St. Croix local music section, added a new listing for Acoustic Sauce and expanded the area for local St. Croix guitar player Steve Katz.
With just a little extra planning those visiting St. Croix can easily turn a night out at a restaurant into dinner and a concert. Since few venues, if any, maintain a music calendar, travelers should start by selecting a local musician or two they might like to see. The St. Croix local music on Financial Firebird's Island Guide page provides a great place to start. From there find the various dates and times where the artist selected will be performing and choose that specific night and time to eat at the restaurant which might have been chosen to dine at anyway. Other than the much appreciated tips, guests incur no extra fees for this great music during their meal, no cover charge, no two drink minimum, that's part of the what makes St. Croix a great place to vacation.
A self taught virtuoso guitarist, Steven Katz is internationally known as one of the music industry's most versatile artists. He has written, recorded and produced seven CDs and his eighth featuring 15 steel string tracks is due for release in 2013. His style is reminiscent of "Steve Stevens, Craig Chaquico, Govi, Jesse Cook and Jose Feliciano - with a Caribbean twist." His mastery of Latin, Mediterranean, Middle Eastern, Classical, Renaissance, Blues, Finger Style and Rock styles have given Katz a booming music career for over three decades. To hear the varied styles in a single show one might refer to Steve's genre as World Guitar Music. Katz has opened for Gato Barbieri, Dr. John, Mavis Staples, Delbert McClinton and Edgar Winter. He has performed with Latin Grammy Award winner Nestor Torres, at the Jazz in the Moonlight Concert Series with the Latin Jazz All Stars and legendary Cuban pianist, Hilario Duran, singer-songwriter Jonathan Edwards and headlined the Sunset Jazz Festival. He is a highly sought after session guitarist, and can be heard on recordings by American Idol's Deanna Brown (Traveler 2009, Live at Aqua Sounds 2010, The Plunge 2011), Toussaint the Liberator (Black Gold 2010), Shay (Stay Open 2012), among others.
In addition to a few songs featured on the Katz website, travelers can preview both the island of St. Croix and one of Steve's Flamenco style songs by watching the St. Croix video put together on the St. Croix condominium rental page.
Acoustic Sauce guitar player and singer, David Hartke performs a show more on the pop and folk side with much more singing. Requests are encouraged and with a bit of advanced notice David even offers to learn a new song when asked. The new listing on the St. Croix Music directory for Acoustic Sauce coincides with their new free webpage made as a courtesy by Financial Firebird, a service available to all USVI businesses involved in the tourism industry.
More in keeping with the music a Caribbean tourist might expect, Bill Bass and his Steel Pan Drums round out the current St. Croix local music listings. Bill can be heard at a St. Croix restaurant or two around the island and remains available for couples coming down for a Caribbean Wedding as well to perform at the ceremony, reception or both.
Adding an element of music to a meal makes the evening much more enjoyable. When it can be done with just a little planning for no extra cost it appears to rank as an essential portion of good trip preparation. With artists like Steve Katz, who puts on a show fans might pay as much as $50 a ticket for on the mainland, it's a aspect of a St. Croix vacation every traveler should investigate.
About Travel St. Croix
Travel St. Croix and its sister sites, featuring Travel in St. Thomas and Travel in St. John, are affiliated with the Financial Firebird Travel Corporation, sought by travelers in search of vacation spots and tourism information on the United States Virgin islands and other Caribbean destinations. The company owns a variety of domains with other U.S. travel offerings as well.