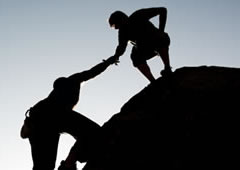 Think of Financial Rescue as similar to car breakdown cover. In our case, we are rescuing our customer financially if their job or health breaks down by paying them until they are working again.
(PRWEB UK) 7 May 2013
Financial Rescue is a new product. It is available on-line from UK specialist i:protect. It pays out up to £1,500 per month if a customer is signed off work by their doctor or receiving Job Seekers Allowance. On average it costs £20 to £40 per month to buy.
iProtect has launched Financial Rescue, a new product designed to appeal to anyone who is spending a high proportion of their wages each month and would struggle to pay their bills if their earnings stopped. Typically, this is someone who has a mortgage or rent to pay each month, in addition to their loan and credit card bills.
The product is intended to keep them out of financial trouble during a period of unemployment or after their sick pay runs out. It offers an alternative to credit blacklisting and all of the other financial woes that follow.
Financial Rescue is meant for people working in a variety of sectors, particularly those that might be considered vulnerable in the current economic climate, such as retail. It represents a cheap substitute to having a large pot of savings to fall back on in times of difficulty.
Interest in the product has also come from parents who have helped their grown up children put down a deposit on a house. Paying for Financial Rescue, so their son or daughter could keep their home if they were out of work, makes sense, especially if the parent's income could not cover the mortgage, let alone their children's other bills and expenses if they were not earning.
iProtect's Financial Rescue pays out for up to a year, which is plenty of time for most people to get another job. It also pays them if they are signed off by a doctor, for example, when recovering from an injury, or undergoing medical treatment. With Statutory Sick Pay so low, the payments from Financial Rescue can bridge the gap between State Benefits and take home pay.
In addition to monthly benefits, i:protect are offering a free re-employment service to help customers made redundant find work. They also include a 24 hour help line for legal and redundancy matters.
Dennis Haggerty, the marketing manager of i:protect commented, "Think of Financial Rescue as similar to the cover you buy from motoring organisations. If a car breaks down on the motorway they rescue their customer from the hard shoulder and tow their car to safety. In our case, we are rescuing our customer financially if their job or health breaks down by paying them until they are working again."
Please follow this link for more details of i:protect Financial Rescue.
Based in Winchester Hampshire, i:protect have been offering a successful range of products on-line since 2007. They only sell direct to the public, no agents or telephone sales people are employed. Any parents who would like to buy this product must ensure the person it is for completes the on-line application themselves.