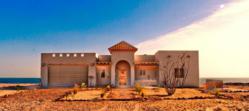 This reform intends to allow foreigners to purchase properties directly, replacing the current structure which requires a trust agreement, regarding the land in the so-called "Restricted Zone"
San Felipe. Baja California (PRWEB) May 03, 2013
On April 3 this year, the Parliamentary Group of the Institutional Revolutionary Party (PRI) and the Parliamentary Group of the National Action Party (PAN) submitted a bill proposing to amend section I of Article 27 of the Mexican Constitution to allow foreigners to own land.How will this affect Americans that own property in Master Planned communities such as Rancho Costa Verde?
Presently, Americans can own property in Mexico through a Fideicomiso or Bank Trust. Any foreigner can institute a Fideicomiso (the equivalent to an American beneficial trust) through a Mexican bank in order to purchase real estate anywhere in Mexico, including what is commonly called the Restricted Zone. To do so, the buyer requests a Mexican bank of his/her choice to act as a trustee on his/her behalf. This conveys the same bundle of rights that holding property "fee simple" does in the United States. You can will it, lease it, sell it, rent it and improve upon on it… It's absolute. It's irrevocable. It's in perpetuity. And that is the definition of ownership. While this is a secure way to own land, there are changes on the horizon to make ownership even more simple.
This reform intends to allow foreigners to purchase properties directly, replacing the current structure which requires a trust agreement, regarding the land in the so-called "Restricted Zone", which comprises a 100-km stretch along the borders, and a 50-km stretch along the beaches, providing that such land is given residential uses only. The purpose of this reform is to eliminate intermediaries and the participation of trustees in the process, thus reducing the costs of the transactions involved and giving legal certainty while encouraging foreign investments.
If such section of Article 27 of the Mexican Constitution is amended, then foreigners may purchase property directly for residential purposes in the "Restricted Zone" without having to resort to a trust, and foreigners who currently own property under a trust agreement may choose to cancel the same and become the direct owners of such property.
This is good news for owners at developments like Rancho Costa Verde. Rancho Costa Verde is a 350-acre master planned real estate community just south of San Felipe that offers 180-degree sea and mountain views from every home site. Rancho Costa Verde is a self-contained solar powered green community that takes advantage of the advances in solar power and green technology, as well as the unique, natural amenities that only Baja California provides. The 1/4-acre home sites start as low as $17,500.00.
This amendment to the Mexican constitution has just a few more steps until it becomes enacted. The timeline for this to happen is estimated to be approximately six months from now. This will make the dream of beach view living even more of a reality and the process even more simple than it already is.
http://www.ranchocostaverde.com