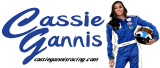 The Rev'ved Up 4 Kids Car Show is one of the premiere car shows on the west coast and I'm excited to support a cause as great as the Edelbrock Family Foundation
Torrance, CA (PRWEB) May 02, 2013
On Sunday, May 5th, 2013, Cassie Gannis and the Phoenix Marketing Associates race car will join droves of families as over 300 cars will fill the streets around Vic's Garage for the 8th Annual Rev'ved Up 4 Kids Charity Car Show. Automotive enthusiasts are invited to come out and enjoy a day of hot rods, great food, live entertainment and everything else that encompasses car culture. Leon "The Motorman" Kaplan from Talk Radio KABC will be broadcasting live from the K&N booth starting at 8:00 a.m.
The show will also host the Hot Rodders of Tomorrow Engine Challenge, where teams of high school students from all over Southern California race to tear down and rebuild an engine in a timed and judged competition. Additionally, the ever so popular Kids Corner will return with tons of activities for children of all ages. Many aftermarket manufacturers will be in attendance to exhibit their products. Show hours are from 10:00 a.m. to 4:00 p.m. Spectator entry is free, however, The Edelbrock Family Foundation will be accepting any donations. For more information, visit http://www.revvedup4kids.com.
Cassie Gannis will be making a charitable appearance and is nationally known for her work in educating youth on Teen Driving Safety and Car Maintenance Safety issues. "The Rev'ved Up 4 Kids Car Show is one of the premiere car shows on the west coast and I'm excited to support a cause as great as the Edelbrock Family Foundation," explained Gannis.
About Cassie Gannis:
Named "Most Popular Driver" in the K&N Pro Series West for 2012, Cassie Gannis has been a standout since first hitting the tracks at the age of 10. Cassie began making her mark first in the Quarter Midget series where she consistently placed among the top five, then with stellar performances in the Bandolero Series where she earned the 2003 Arizona State Championship. She then moved into the Legends Series where she earned 2005 Rookie of the Year honors. In 2007, celebrating her 16th birthday, Cassie obtained a NASCAR license to race in the NASCAR Super Late Model Series, and became the youngest female driver to ever race at Tucson Raceway Park. For more information, visit http://www.CassieGannisRacing.com
About Phoenix Marketing Associates:
Named a "Top Marketing Firm" by the Phoenix Business Journal, Phoenix Marketing Associates works with small to medium sized businesses across North America to provide targeted and results driven marketing and public relations solutions. Their consultative approach allows for a thorough needs analysis which translates into an effective marketing and PR strategy that saves their clients time and money while providing maximum exposure.
By assigning a team of qualified professionals to each individual situation and utilizing the most current communication and online demand generation technologies, Phoenix Marketing Associates enables businesses to achieve Fortune 500 results on an entrepreneurial budget. For additional information, please visit http://www.PhoenixMarketingAssociates.com
Edelbrock Family Foundation
The Edelbrock Family Foundation was formed with the purpose of bringing together like-minded organizations that share a passion for educating America's youth in a unique and useful way. Fostering a new generation of aftermarket industry leaders, entrepreneurs, innovators, enthusiasts and more.
Media contact:
Christine Holtz
Phoenix Marketing Associates
602-282-0202