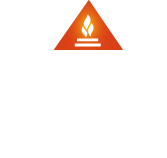 Chicago, IL (PRWEB) May 03, 2013
Ashley University, a leading online institution, has once again vowed to continually support its graduates by using its network of collaborations with industry leaders. The University recently affirmed its ambitions of forming industry partnerships to further enhance course development and instruction. Building upon the foundations of its career services, the institution believes in moving forward with industry partnerships that will provide its graduates immediate access to a career that they desire.
The University administration has relentlessly worked towards developing programs that will provide pathways for individuals to secure quality jobs in high-wage, high-skilled fields including advanced manufacturing, transportation, health care and Science, Technology, Engineering and Mathematics (STEM). The decision came after the annual meeting of the board of directors. Another strategic issue discussed in the meeting was the introduction of new degree programs that are the need of the hour.
The advantages of this new initiative to the students are endless, but more importantly the University will be collaborating with employers to find out what their requirements are, how their business functions, and what skills need to be transferred to Ashley graduates to make them ready for hiring as soon as they make themselves available for jobs.
"The motive behind this initiative is to fulfill our promise to the students, the promise that their future gets on the right track when they graduate from Ashley University" expressed the Director Corporate Relations at Ashley University "this may not be possible unless we join hands with the market leaders and dig out what is it that excites them."
Ashley University's online degree programs have been received with great enthusiasm by working professionals; and employers who continually search for quality graduates from reputable universities. This initiative has earned huge praise from the corporate community and more importantly, the Ashley University student body who now feel more confident about their future success.
About Ashley University:
Ashley University is a globally recognized university that specializes in providing accredited online education to students who can now enroll in an online degree program or short courses to educate themselves with complete ease, flexibility and affordability. Through round the clock academic support, students are provided with course material, career advice and value added benefits. To learn more about convenient online education programs offered, visit http://www.ashleyuniversity.com.