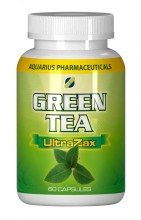 orlando, fl (PRWEB) May 03, 2013
The hottest product on display at this year's OCB Beach Body Jax in Jacksonville, Florida is Green Tea Ultrazax, the most powerful all natural weight loss product on the market today. Green Tea Ultrazax, by BigNutrition, will be on display at the event on May 11, 2013.
Made with the highest-quality ingredients available, Green Tea Ultrazax gives fast results. Within 45 minutes after taking Green Tea Ultrazax, users will notice increased energy. So how does it work? It is designed to speed up the metabolism while burning fat and carbohydrates – 24 hours a day. Green Tea Ultrazax also contains powerful appetite suppressants that will help promote a healthy diet, which will help with eating less.
Weight lost is lost because fat is burned thermogenically, increasing the basal metabolic rate and thus increasing energy expenditure. What makes this product so different and able to burn off fat incredibly fast is the proper distribution of active ingredients. Green Tea Ultrazax is also Ephedra-free so there's less side effects like increased heart rate or nervousness.
Because Green Tea Ultrazax is so powerful, it can only be purchased direct from BigNutrition or from certain professional trainers. Learn more about this incredible weight loss product at this year's OCB Beach Body Jax. Show tickets are just $10 and the entry fee is $45. Competition Classes include: Bodybuilding, Figure, Fitness, Fitness Model and Bikini. Winners receive cash prizes and trophies.