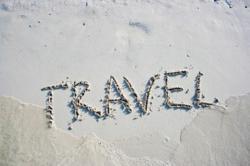 (PRWEB) May 03, 2013
In recent months, My Travel Job has been working diligently to upkeep and upgrade the overall experience of website viewers. In doing so, My Travel Job has done a few things to change its website allowing it to be more accessible and easier to navigate through. The new travel jobs site can be found at http://www.mytraveljob.com.
The website has been revamped to be more concise and accessible. In the past, MyTravelJob.com was much less transparent than it is now. The company has become incrementally stronger with its branding and web presence. Since then, they have been working on those goals and My Travel Job has been able to update their website to reflect just that. The company has been able to push their original mission with these tools in mind.
Content and Web Developer, Jeremy Marshall said, "Our goal was to get America back to work." Marshall continued on saying, "We started this with the intention to get people up and working again."
With the current recession and economy, it has been hard for many Americans to stay afloat. My Travel Job has created a number of jobs for the country's workforce. From recent veterans to entry level workers, they have opened up many job opportunities for people who have been affected by the economy. To compliment these efforts, the company has worked hard to express their web presence.
The updated web design was designed attract new applicants and freshen up the My Travel Job information. It has a fun theme with bright colors to emulate the travel career environment that these people are applying for. The company also focused on an easier navigational layout designed for people to find travel jobs in their area. New social media icons are also an addition to the facelift.
Social media presence has been a huge push in the industry of late, and My Travel Job has not left that to the wayside. The connectivity and engagement has been something that the company has focused on for years now, and would like to follow through with that. Now, it's easier than ever to connect with My Travel Job. Updates can be constantly found through any of our social media facets.
More about My Travel Job
My Travel Job is a company designed to find people careers in traveling sales. They are a company that is of high esteem in the travel jobs industry directly due to their integrity and commitment to employees. My Travel Job offers a step up in the sales industry teaching entry level workers the basic ideals and strategies of salespeople. Applications can be found at http://mytraveljob.com/travel-job-application.