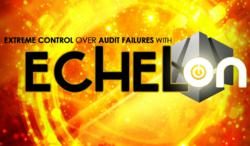 Our presence at the ETA show is based on the need to support the high growth of mobile ecommerce platforms where we work side by side with partners who utilize our CRE environment and PCI compliant cloud solutions
Omaha, NE (PRWEB) May 02, 2013
Cosentry, a leading provider of Compliant Cloud and Data Center services, is exhibiting at the Electronic Transaction Association (ETA) annual Expo this week, and is supporting industry partners with a suite of PCI-DSS compliant cloud solutions built to reduce risk for the ecommerce industry and the related market. Cosentry is a member of the ETA, and is unique in their ability to offer extensive Compliance services on the cloud.
"Our presence at the ETA show is based on the need to support the high growth of mobile ecommerce platforms where we work side by side with partners who utilize our Compliance Regulated Environment and PCI compliant cloud solutions" said Director of Channel Sales, Johnny Perales. "Cosentry supports the efforts of developers, system integrators, ISV's and direct clients who are looking to reduce their risks in deploying a PCI compliant infrastructure. Cosentry's channel program is built on empowering partners to enhance their trusted adviser role with their clients."
Cosentry's Echelon PCI-DSS Compliant Cloud is built upon a solid Vblock infrastructure in Cosentry's network of data centers. Cosentry partnered with companies like VCE and EMC to provide a high quality, enterprise class infrastructure that the Echelon Compliance series is built upon. The Echelon series provides four different levels of service, from the Secure Infrastructure level to the Secure Operating System level, which includes compliance services from the operating system and the hypervisor layer all the way to the base facility level.
The ecommerce presence at the ETA annual expo, and among the ETA's year-round members, is amazing. Our Echelon PCI-DSS Compliant Cloud was built from the ground up to support these businesses and their virtualization needs, and the industry can benefit from them both as a VAR or a direct client," Said Chief Sales Officer Derek Gillespie. "Echelon is flexible, secure, and reliable, and it is already in use by a variety of organizations in the ecommerce business today.
The ETA Annual Expo 2013 runs from April 30 to May 2, 2013. The Echelon PCI-DSS Compliant series is available now.
ABOUT COSENTRY
Cosentry is one of the nation's leading providers of compliant ready data center infrastructure, advanced cloud computing solutions and managed technical services. For many years Cosentry has been helping clients create and protect PCI DSS, HIPAA and NIST compliant technology platforms to compete in today's ALWAYS ON business environment. Business leaders depend on Cosentry's world-class capabilities, platforms and technical services to keep their businesses running – no matter what. For more information about the Cosentry network, please visit http://www.cosentry.com.