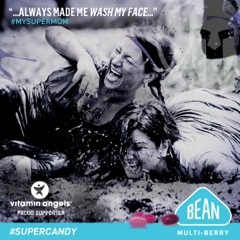 ANDOVER, MA (PRWEB) May 02, 2013
The vitamin-packed, healthy energy snack, SUPERCANDY brand, SNAP Infusion, announces its partnership with Vitamin Angels, a non-profit organization that helps at-risk, malnourished women and children gain access to micronutrients with the ultimate goal of reducing child mortality. To help give back, energy snack brand SNAP Infusion is donating a percentage of its sales to the charity to help millions of children around the world who are struggling due to vitamin deficiencies.
"We are in the business of producing vitamin-enriched healthy energy snacks, so naturally we're excited to team up with Vitamin Angels and their charitable initiatives to help support at-risk women and children," explained Eric Stoll, founder and president of SNAP Infusion.
It's hard to believe that two billion people around the world are deficient in essential nutrients. Of that population, children under five, pregnant women, and new mothers are the most vulnerable to vitamin deficiencies. SNAP Infusion believes it can make a difference by encouraging their young, passionate, active consumers to help give back in the following ways:

Purchase SNAP Infusion SUPERCANDY energy snacks during specific retail promotions and a percentage of sales will be donated to Vitamin Angels
Engage in Vitamin Angels' social promotions on the Vitamin Angels Facebook page
With Mother's Day just around the corner, SNAP Infusion is also supporting the Vitamin Angels SUPERMOM campaign. SNAP Infusion SUPERCANDY is giving our consumers the opportunity to tell us a little bit more about their SUPERMOMS. While we all think our moms are at the top of their game, we're calling on the toughest of the tough, the moms that are fit or aspire to be and live the SNAP lifestyle and we're sponsoring select SUPERMOMs to participate in the Spartan Race series.
For more information on SNAP Infusion SUPERCANDY and to share your SUPERMOM's story visit: http://www.SnapInfusion.com, facebook.com/snapinfusion or follow SNAP Infusion at twitter.com/SnapInfusion #SUPERCANDY.
About SNAP Infusion
We are SNAP Infusion, an active healthy lifestyle brand for generation next. We are the creators of the world's first SUPERCANDY®, a quick and delicious energy snack made with natural ingredients and functional benefits. SUPERCANDY comes in five product types including MEL, GUMMY, BEAN, TART, and GUM each containing B vitamins, antioxidants and electrolytes. Performance Never Tasted So Good®, the original destination of flavor and function.
About Vitamin Angels
Vitamin Angels helps at-risk populations in need—specifically pregnant women, new mothers, and children under five—gain access to lifesaving and life changing micronutrients. In 2012, Vitamin Angels reached almost 27,000,000 children in 49 countries, including the US, with the vital nutrients they need as a foundation for good health. Vitamin Angels has received five consecutive four-star ratings from Charity Navigator for Financial Health, Accountability and Transparency. To learn more, please visit: http://www.VitaminAngels.org.
###