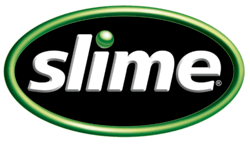 The jury recognized the value of our intellectual property
San Luis Obispo, CA (PRWEB) May 09, 2013
May 2013
For Immediate Release
Accessories Marketing Inc. (AMI) and Sealant Systems International, Inc. (SSI), manufacturers and sellers of Slime® and Fix-A-Flat® tire repair sealant products and retail and OEM tire repair kits, have prevailed in their patent infringement action against TEK Corporation (TEK).
According to court documents, a jury in the United States District Court for the Northern District of California (Case # CV 11-00774 PSG) found that TEK's tire repair kits infringed AMI's U.S. Patent No.6,789,581. The jury awarded damages to AMI for all of TEK's sales of its TEK 400 and TEK 500 kits dating back to 2007 according to the verdict in the case. There are also on-going royalties for any future sales of such kits that are not enjoined by the court according to the verdict in the case.
A tire repair kit is a combination of an air compressor and sealant that is used to repair punctured or flat tires on vehicles, and it may be used in lieu of a spare tire.
According to court documents In the same case, the Court earlier invalidated TEK's U.S. Patent No. 7,789,110, also relating to tire repair kits, which TEK had asserted against SSI. AMI/SSI General Manager Chris Auerbach said he is "very pleased that the jury recognized the value of our intellectual property and acknowledged that TEK's actions infringed the patent and adversely affected our business."