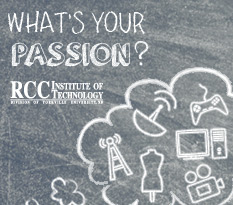 Toronto, Ontario (PRWEB) May 06, 2013
The submissions are in and all the votes have been tallied. The Toronto Film School, the Academy of Design and the School of Engineering Technology and Computing have announced the winners of the "What's Your Passion?" Bursary Contest on Facebook. Students from across Canada and beyond uploaded their short videos to a Contest App demonstrating what they are most passionate about. Viewers voted for their favourite video, and a panel of judges selected a winning video from the top five videos with the most votes.
Please take a moment to congratulating the winners; the top 5 finalists can be viewed on each of the school's YouTube channels.
Toronto Film School
Winner: Matthew Luppino
Academy of Design
Winner: Sel Calalung-Unson
School of Engineering Technology and Computing
Winner: Richard Western
A wide variety of videos from all around the world were submitted. Student passion ranged from architecture, acting, solar energy, guitar amplifiers and world peace. Entries were submitted with monologues, white board signs and dynamic action shots. The talent was astounding. Each winner will be awarded either a $4000 or $2000 bursary towards their tuition.
RCC Institute of Technology would like to sincerely thank all the students, current and new, for participating in this contest. The quality of work was extremely impressive.
RCC Institute of Technology and its affiliate schools constantly seek to bring out the best in students. We strive to encourage students to find their passion and follow it to a fulfilling career. Keep updated on our activity by liking us on Facebook and following our Twitter account.