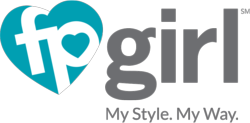 KidVuz watches every video and reads every comment before it goes up. And it's not automated. We use actual human beings! That way, we know that kids are empowered, engaged, and protected.
New York, NY (PRWEB) May 06, 2013
KidzVuz, the video review and sharing site and app for kids, and FPgirl, the style and fashion destination for tween girls, have joined forces to find the next girl fashion reporter. The search kicks off with a video contest asking girls to show off their fashion savvy and style.
"Fashion has always been a very popular topic for users of our site," explains Rebecca Levey, co-founder of KidzVuz. "So teaming up with FPgirl to help them find a girl fashion reporter just made sense."
To help decide who will be the next FPgirl fashion reporter, the contest, run on KidzVuz' COPPA compliant video platform, asks girls to leave a short video about their favorite outfit, fashion trend, or fashion icon. The top three entries, chosen by the FashionPlaytes team, will win a $50 FashionPlaytes gift card. Then, the top videos will be posted on the site, where the FPgirl community will choose a winner.
"At FPgirl, we are all about empowering girls to be creative and think for themselves," says Stacy Coleman, Interactive Marketing Manager. "Our highly engaged community is constantly filling us in on their favorite styles, trends and more, so this contest is a great extension to those efforts. Partnering with KidzVuz, who has a similar community and the same values regarding tween safety and privacy protection, seemed like a natural fit."
"Safety is our top priority," agrees KidzVuz co-founder Nancy Friedman "we watch every video and read every comment before it goes up. And it's not automated. We use actual human beings! That way, we know that kids are empowered, engaged, and protected."
The KidzVuz FPgirl contest gives tween girls – who are too young to be on YouTube – a chance to be content creators, and not just content consumers. Through the contest, they get to express their style, their opinions and themselves.
The contest runs through May 20th and girls can enter at http://www.KidzVuz.com/contests.
About FPgirl:
FashionPlaytes is the creator of FPgirl.com, the online fashion and style destination where girls are designers and set the trends. The FPgirl community is filled with vibrant, talented, and supportive girls who create cool custom clothing, crowd-source designs, and share their insights about what it's like to be a girl in today's world. FashionPlaytes celebrates all girls, providing a fun, safe, interactive environment. Its engagement-driven platform is fueled by girls, for girls.
About KidzVuz:
KidzVuz, LLC is a tween focused media and Entertainment Company dedicated to delivering safe, creative and empowering products to tweens and their parents through interactive media, mobile apps, brand marketing and live events. Launched in 2011, KidzVuz runs the only website and iOS app that allows tweens to create and share videos about the products and brands they love.
Brand partners have included Microsoft Surface, The Children's Place, Fashion Angels, Parragon Publishing, Nature's Path, Audible.com, Homewood Suites by Hilton and more.
Founded in 2011 by Nancy Friedman and Rebecca Levey, KidzVuz has been featured in the Wall Street Journal as a top site for tweens, Teachers First as an educational resource, and was named a best new site of 2011 by Cool Mom Picks. The KidzVuz app was named by EW.com as one of the Top Ten Apps for Kids of 2012. For more information, visit KidzVuz.com.