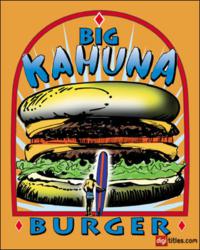 MONTREAL (PRWEB) May 03, 2013
DigiTitles.com, the site that delivers behind the scenes and extras content, has compiled its list of Hollywood's most famous fake brands.
Throughout the years product placement has become pervasive in movies and television, but not every product that appears on screen is available in stores.
Filmmakers often use made-up brands so they don't have to go through the trouble of getting licensing deals to use real brands. Some of these have become director trademarks, while others have become inside jokes that are used in different movies and shows.
Director Quentin Tarantino has used many of the same fake brands (Red Apple Cigarettes and Big Kahuna Burger) in several of his movies.
Here are the ten most famous fake brands from DigiTitles.com:
1.) Acme - Looney Tunes
2.) Duff Beer - The Simpsons
3.) Red Apple Cigarettes - Pulp Fiction, From Dusk 'Til Dawn, Four Rooms, Grindhouse
4.) Big Kahuna Burger - From Dusk till Dawn, The Adventures of Sharkboy and Lavagirl, Reservoir Dogs, Pulp Fiction
5.) Heisler Beer - Malcolm in the Middle, My Name is Earl, Beerfest, Training Day
6.) Finder-Spyder search engine - Breaking Bad, Prison Break, Dexter, Weeds.
7.) Oceanic Airlines - Lost, Executive Decision, The Bridget at Kang So Ri, Chuck, Fringe, Pushing Daisies, Flipper
8.) Umbrella Corporation - Resident Evil franchise
9.) Tyrell Corporation - Blade Runner
10.) Cyberdyne Systems Corporation - Terminator franchise
Honorable mentions: Wayne Enterprises (Batman) and Stark Industries (Iron Man).
For a more in-depth description of each fictitious brand, please visit DigiTitles' fake brand page.
About DigiTitles
DigiTitles.com makes never-before-seen material available to everybody. On DigiTitles.com entertainment fans can see how their favorite movies, TV shows, video games, commercials, and music videos are made and what they are made of. DigiTitles.com is a free, open, user-generated and user-moderated interactive database of 'the making of' content.