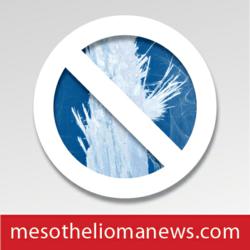 DALLAS (PRWEB) May 03, 2013
Asbestos is still legal in Massachusetts and no legislation requires its abatement in a skyline of decaying structures. Residents from across the commonwealth gathered in Boston outside the State House at noon last Thursday (April 25) to remember fallen workers and draw unified attention to the "toll of unsafe working conditions" in the Bay State. MassCOSH, the Massachusetts Coalition for Occupational Safety and Health, with Massachusetts AFL-CIO, released the 2013 "Dying for Work in Massachusetts" report amended annually for redistribution on Workers' Memorial Day (April 28). The synopsis, co-authored by MassCOSH Executive Director Marcy Goldstein-Gelb, continues imploring more rigorous enforcement of standard OSHA protection measures and harsher penalties for their neglect or dismissal. Goldstein-Gelb says OSHA (Occupational Health and Safety Administration) is "understaffed, underfunded, and assesses fines 'too little, too late'" (http://www.wickedlocal.com/newton/news/x715748627/Report-32-workers-died-from-job-related-injuries-illnesses-in-2012?zc_p=1#axzz2S3rOf9yZ).
The 2013 "Dying for Work" report expresses renewed concern over the alleged disparity between countless OSHA violations leveled at errant employers, and the actual imposing of consequences for those violations. Massachusetts Law, as mentioned, does not require asbestos abatement and removal, though in some places aging infrastructure looms as far as the eye can see. Such a political climate may lend itself to regulatory infractions too often unnoticed or lacking consequence. Add to this a regulatory system too weak to discourage, much less revoke, wrongdoing. The 2013 report, reflecting what it perceives current state of readiness, concludes: "It would take up to 140 years for OSHA to inspect each place of employment under its jurisdiction in Massachusetts" (http://ehstoday.com/safety/32-workers-died-job-massachusetts-2012).
Massachusetts, like the U.S. as a whole, has yet to outlaw asbestos. While 55 countries internationally have signed the Worldwide Ban on Asbestos, the US has not. Abolition of asbestos use and commitment to preventive measures in the Commonwealth of Massachusetts would set a significant precedent. Nevertheless, occupational mesothelioma deaths are expected to continue climbing until 2016, precisely 72 years hence 1948 to account for mesothelioma's extended latency period after initial exposure— 25-71 years with a mean of 48.8 (http://www.bioline.org.br/request?oe08018; http://www.articlerich.com/Article/Cases-of-Mesothelioma-Rise-Around-the-Globe/646233;).
About Baron and Budd, PC
Baron and Budd's mesothelioma attorneys have defended the front line on behalf of mesothelioma sufferers for nearly 40 years, opening its doors in 1977 to champion those afflicted by asbestos exposure. The firm has been recognized for prevailing in some of the largest victories on record, including a $48 million verdict for a California mesothelioma patient and his family last year against Union Carbide, a subsidiary of Dow Chemical (Bobbie Izell, et al. v. Union Carbide Corp., et al., Los Angeles County, Case No. 4674). It was the largest of its kind in 2012 and recognized among the National Law Journal's 2012 "Top 100 Verdicts."
Baron and Budd this year continues its platinum support of the internationally accredited ADAO (Asbestos Disease Awareness Organization) whose work utilizes a singular platform to blanket the world with one message: No type of asbestos is safe even at so-called controlled levels in the workplace. Baron and Budd joins forces with ADAO in calling for the U.S. to halt importation of asbestos and join the Worldwide Ban on Asbestos. Call 866.855.1229 (day or night) or visit: http://baronandbudd.com/areas-of-practice/mesothelioma-attorney/.