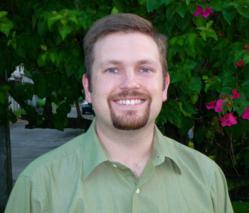 The last deal I did involving a mortgage took months and went through two different underwriters before getting approved. Cash is definitely still king in real estate.
Temple, TX (PRWEB) May 24, 2013
"We're seeing three surprises in the housing market today. Despite the 'bad economy' foreclosures are down, there's been a shift in the underlying reasons for new foreclosures, and the purchasing power of cash buyers is increasing." says Jeffry Evans, real estate agent, investor and founder of RealEstateLicense.org.
"Foreclosure filings -- including notices of default, scheduled auctions and bank repossessions -- during the first quarter fell 23% from a year earlier, the lowest level since the second quarter of 2007" according to CNN.
Short sales and other alternatives (where homeowners sell their homes for less than what they owe with bank approval) have been one of the major reasons foreclosure rates are dropping, but experts say the need for short sales is wavering with programs like the Home Affordable Modification Program and the Home Affordable Refinance Program, which have helped millions of homeowners avoid foreclosure.
According to CNN, last spring the nation's largest mortgage lenders, in an almost $25 billion dollar settlement, agreed to help struggling borrowers by lowering their mortgage rates, reducing their principle and other fixes aimed at helping American's keep their homes. The result has been astounding. Home prices are starting to rise (up more than 8% since January), foreclosures are down, and many are starting to look hopeful that the worst is indeed behind us.
Not only are foreclosures down, but employment is on an upward bend as well. The U.S Bureau of Labor and Statistics reported that employment in the mortgage banking and brokerage sector rose to 288,900 in March from 287,300 in February. When lenders start hiring, its a sign of confidence in current market trends.
During the crash the primary reason for foreclosures was homes being "upside down" where the market price was lower than the mortgage balance. Now it's reverted back to the traditional reasons for foreclosure including job loss, job transfer, and other financial, family or personal issues.
Rates are lower than they have been in decades, but borrowers must have their documents in order. Financial records and cash saved for down payments are a must in today's mortgage climate.
"The interest rates are good and if you have good credit, you can get a loan. If you don't you should work on your credit and put some money in the bank and wait to buy. The mortgage companies are still making loans, they just want a lot of information and they want to be sure that you will be able to re-pay the loan. They want documentation, documentation, documentation!" says Carolyn Bigham, real estate broker at Pepper Creek Realtors.
Due to the seemingly ever-increasing restrictions and documentation requirements by mortgage companies, cash buyers have more opportunity than ever before to capitalize on the smaller buyer pool. Less available buyers means more opportunity to get a home for less when using cash.
"My last deal was with a cash buyer. It was quick and painless. The whole process took just a few weeks. The last deal I did involving a mortgage took months and went through two different underwriters before getting approved. Cash is definitely still king in real estate." says Jeffry Evans.
About the company:
Jeffry Evans (connect with me on google by clicking my name). Jeffry is a licensed real estate agent and investor. He scoured the web for information about how to get licensed as quickly as possible but found info lacking and poorly organized. So, now that he's been licensed for several years and making good money in real estate, he created a simple solution for others called http://www.realestatelicense.org/
He created this website for aspiring realtors to get all of the licensure information they need in one simple, straightforward location, saving them the painstaking task of researching all of the pieces separately.
RealEstateLicense.org
PO Box 1693
Belton, TX 76513
support(at)realestatelicense(dot)org
877-864-4567